'White Hot: The Rise & Fall of Abercrombie & Fitch' is a brand new Netflix documentary from director Alison Klayman ("Jagged").
While the company still exists in an altered form, clothing retailer Abercrombie & Fitch was an inescapable presence in malls across the country. No really, you couldn't escape it. If you were anywhere near it in the mall's footprint, you could smell their exclusive store scents wafting through the building and you could hear the bass of club remixes reverberating through the walls.
If you were enticed through the doors by the often-shirtless young men who were hired as "models," you would see sexualized imagery on the walls, the shopping bags, and inside the A&F Quarterly magazine published by the company. It was "fast fashion" appealing to preppy teens and fraternity brothers.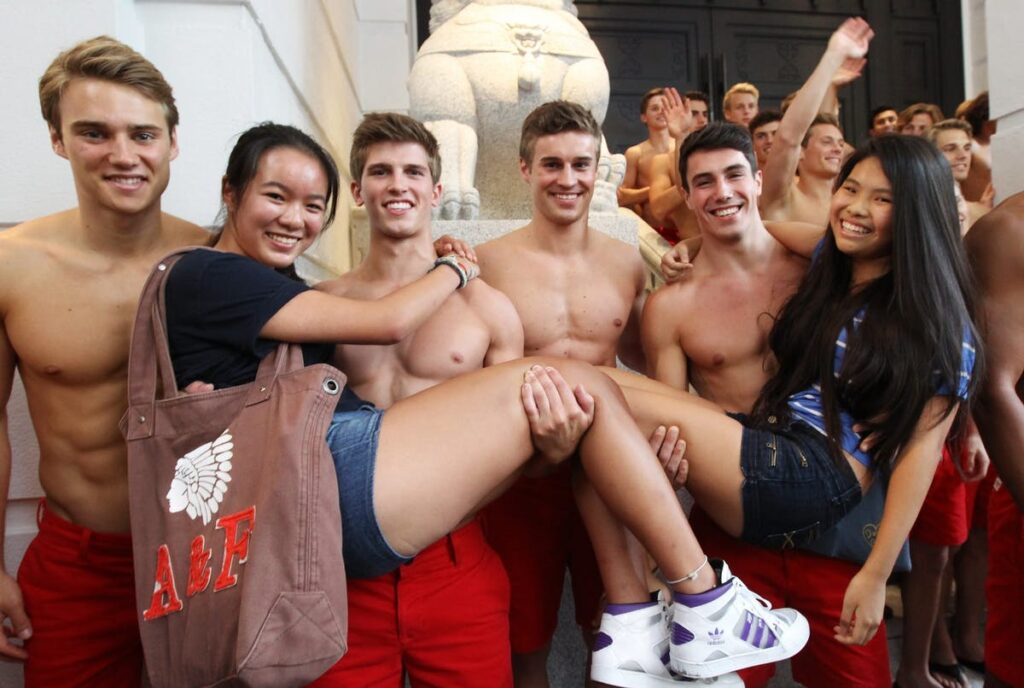 Klayman's documentary examines the "all-American" approach to the store's image pushed by CEO Mike Jeffries along with legendary fashion photographer Bruce Weber, who shot most of the store's ads and in-store art.
The store's identity was strong, but at what cost? There was almost no diversity in these images or, it turns out, in the stores themselves. People were fired or passed over in job interviews for not being attractive enough and it wasn't just the policy of individual stores here and there. It was an unspoken rule across the chain.
A Pop Hit Changes the Game
By 1999, the retailer was so big that pop group LFO extolled the virtues of "girls that wear Abercrombie & Fitch." To Jeffries, it was proof that he had succeeded.
This film fails to get the biggest names involved to go on the record, but it does feature people who worked in stores, on the marketing team, and as models for the company.
Abercrombie & Fitch Controversies
I couldn't help but be reminded of 'FYRE: The Greatest Party That Never Happened' documentary while watching this. So many spectacular failures in oddly parallel ways.
We breeze through the extreme lowlights. Racist t-shirts that had to be discontinued. Accusations of sexual harassment of models. Employees who weren't white that were forced to work in the back away from customer's eyes. A&F had so many scandals that it feels like we barely scratch the surface in the 88-minute running time.
'White Hot' is scattered, but does have some fascinating stories at its core. Like the discrimination case that went to the Supreme Court after a location in Oklahoma refused to hire Samantha Elau. She was a Muslim teenager who wore a hijab. Their refusal to hire her became a notable employment law case.
It also dissects how a store aimed at a very straight customer base was defined by a deliberately homosexual aesthetic.
Klayman isn't breaking any new ground here, but I found this a breezy watch all the same. Now, I want a film that goes more in-depth into the life and death of mall culture across America. That's one I would add to the top of my watchlist.
'White Hot: The Rise & Fall of Abercrombie & Fitch' will be streaming on Netflix starting Tuesday, April 19.
About Author