If you're looking for something new on streaming in April, we've got you covered. Maybe you want to sit down with a brand new release to rent on VOD? If you'd rather check out something that has just hit a service you already subscribe to, we've got you covered there too.
Check out some of our picks for what you should add to your watchlist! What are you most excited to see?
Newly available on VOD
Uncharted (buy on April 26, rental on May 10)
Apollo 10 1/2: A Space Age Childhood – Richard Linklater's latest is an ode to NASA and his childhood in Houston, Texas (April 1)
The Bubble – Pandemic comedy from Judd Apatow stars David Duchovny, Keegan-Michael Key, Karen Gillan, and Fred Armisen (April 1)
Return To Space – Free Solo directors Elizabeth Chai Vasarhelyi and Jimmy Chin chronicle Elon Musk's Space X program (April 7)
Our Great National Parks – Narrated by former President Barack Obama, this five-part docuseries spans five continents. (April 13)
There are very few premieres on Prime for April, but the service usually adds a lot of classic content for streaming on the first of each month. This month you can add fantastic films like Wes Anderson's Rushmore, The Joy Luck Club, Jiro Dreams of Sushi, Raging Bull, Young Frankenstein, and Garden State to your watchlist.
Most of the best things hitting HBO Max for the month are series. You've got the return of The Flight Attendant (April 21), Barry (April 24), and Michael Mann's new series Tokyo Vice (April 7). Also on deck:
Advertisements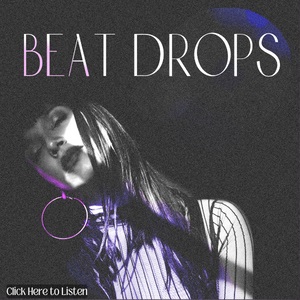 Tony Hawk: Until the Wheels Fall Off – An intimate documentary about the career of the legendary skateboarder. (April 5)
The Night House – Rebecca Hall is incredible in this truly spooky story of a widow whose recently deceased husband just may be back from the dead. (April 8)
Blue Velvet – Full Criterion Edition of David Lynch's masterpiece launching with all of the special features available including 'The Lost Footage,' fifty-three minutes of deleted scenes and alternate takes assembled by Lynch. (April 1)
Bring Down The House – Documentary premiere from director Phil Collins (no, not that one) shows us the intersection between the prison-industrial complex and house music. (April 4)
France – Bruno Dumont's scathing French satire starring Léa Seydoux makes its streaming premiere. (April 1)
Texas Blues: Three Films by Eagle Pennell – This series features the work of the late Austin filmmaker including 1983's Last Night at the Alamo. (April 28)
Wheel of Fortune and Fantasy – Streaming premiere of the other new film released last year by Japanese director Ryusuke Hamaguchi (Drive My Car). (April 14)