Even with the pandemic shift to online learning in some locations, last year there were 34 school shootings in the United States.
In Megan Park's directorial debut, a group of students struggle to cope after a fellow student guns down several of their classmates.
While Fran Kranz's recent drama 'Mass' deals with parental grief several years after a school shooting, 'The Fallout' handles the immediate aftermath of survivor's guilt from the student perspective.
Jenna Ortega gives a revelatory performance as Vada, a 16-year-old who just happens to be on a hall pass in the restroom when the tragic incident begins. Vada grabs Mia (Maddie Ziegler), another young student who happens to be in the restroom at the time, and they hide in one of the stalls, getting up to stand on the toilet to hide in case the shooter would happen to enter.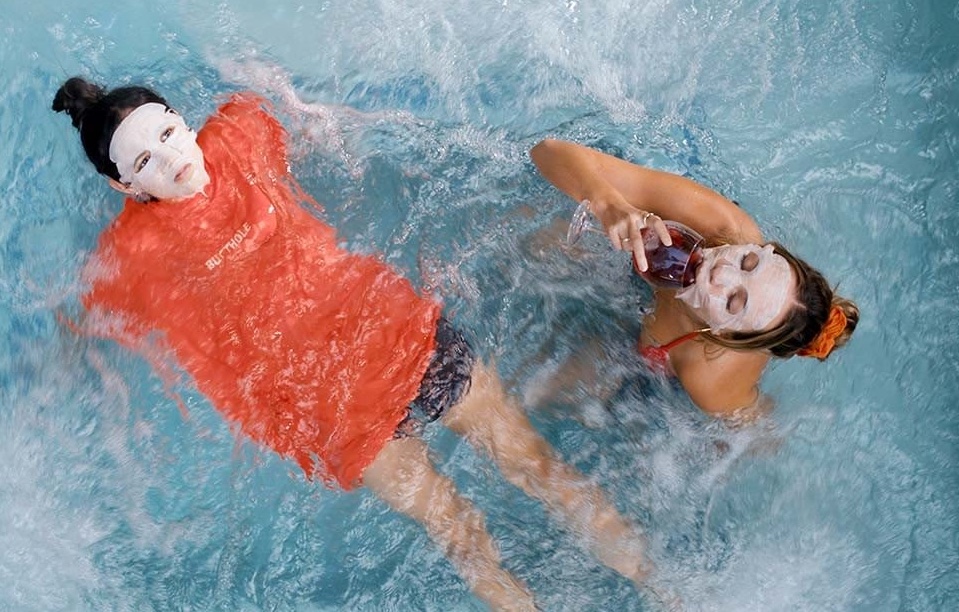 The girls brace for the worst, especially after a boy named Quinton (Niles Fitch) runs inside and takes shelter with them, covered in blood from what he has encountered in the hall.
The sound of gunfire and screaming continues to echo. Thankfully, Park never shows us the shooter or the physical aftermath of the attack.
In the weeks that follow, Vada and Mia (who were not really friends before being trapped in the bathroom together during the shooting) begin to spend a lot of time together. Neither one of them feels ready to go back to school, so they start to support each other emotionally. It's a blessing and a curse that Mia's rich parents are often travelling for work and not around. This leads to the girls drowning their sorrows in alcohol and drugs, wondering why they were spared when so many lost their lives.
Park has taken a time in life that is already emotionally fraught and compounds these difficult emotions with genuine tragedy. Both Ortega and Ziegler are so natural in their roles, adding an authenticity that remains impactful throughout. Technical aspects are rock solid, including such intimately captured scenes by cinematographer Kristen Correll and a beautiful score from Finneas O'Connell. The supporting cast, including John Ortiz, 'Modern Family' star Julie Bowen and Shailene Woodley, provide a bit of starpower but smartly take a backseat to the young leads.
'The Fallout' won the Narrative Feature Competition Grand Jury Award and Audience Award at SXSW 2021. It doesn't offer any easy answers, but the storyline does evolve to try and show that some methods of coping are more reliable than others.
'The Fallout' is streaming now on HBO Max in 4K Dolby Vision.
About Author