In what is being called a rapid emotional response to the turmoil of the past year, Biffy Clyro is back with the adventurous new studio album, The Myth of the Happily Ever After.
In the follow-up to the critically acclaimed A Celebration of Endings, the 11-track album features the new single 'Errors In The History of God'. The new release comes on the heels of the previously released "Unknown Mail 01" and "A Hunger In Your Haunt".
This marks the first time Biffy Clyro has recorded an album entirely in their homeland of Scotland. Due to lockdown, the band set up a studio in their rehearsal space in a farmhouse close to their homes. The trio went in with the intention of completing songs from their previous album but the project took on a life of its own.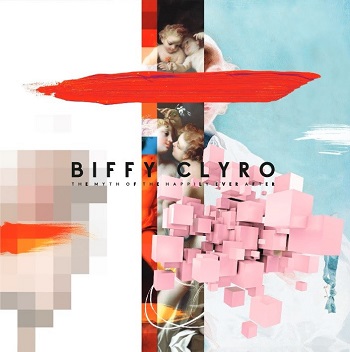 This album is a real journey, a collision of every thought and emotion we've had over the past eighteen months. There was a real fortitude in 'A Celebration' but in this record we're embracing the vulnerabilities of being a band and being a human in this twisted era of our lives. Even the title is the polar opposite. It's asking, do we create these narratives in our own minds to give us some security when none of us know what's waiting for us at the end of the day?

-Simon Neal
Tracklist – The Myth of the Happliy Ever After
DumDum
A Hunger in Your Haunt
Denier
Separate Missions
Witch's Cup
Holy Water
Errors in the History of God
Haru Urara
Unknown Male 01
Existed
Slurpy Slurpy Sleep Sleep
For more updates, you can visit the Biffy Clyro website or follow along on Twitter and Instagram.
About Author