Love can be blinding. It can make us all see through rose-colored glasses and put the person we are in love with on a pedestal. In reality, if the situation is toxic, it is much harder to leave than we expect it to be. Caroline Sky releases a beautiful single titled 'Company', where she was vulnerable about her experience walking away from a toxic situation. Caroline happens to be one of the youngest members to have performed in the prestigious San Francisco Girls Chorus. She has been drawn to more contemporary styles of music such as R&B, rock, and pop.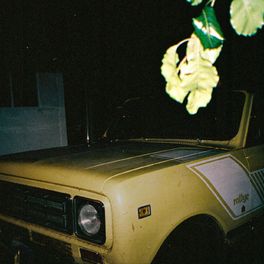 Since then, Sky has performed in established music venues and festivals alongside Joan Baez, Carly Simon, Ben Taylor, and more. She studied at New York University's summer music program and continued to be mentored by incredible songwriters including Bonnie Hayes. Caroline Sky recently appeared on Season 12 of The Voice where she received chair turns from both Gwen Stefani and Blake Shelton. Since her first EP release in 2015, 'Caroline Sky – EP', she has released seven singles including, 'Company'.
Now Streaming
Since the release, 'Company' has reached over 22K streams on Spotify. The production on this piece is smooth and draws the listeners in right away. Starting off the single with a very simple piano progression and some beautiful background hums by the talented vocalist herself. The moment Caroline's vocals come in is so powerful and catchy. The drum slowly breaking into the pre-chorus and chorus creates the perfect anticipatory build and allows the song to explode in the chorus. Caroline's vocals have so much color and the riffs are filled with soul and intention, and her control is very impressive.
Sky shows us all that she is not only a trained and talented vocalist but also a strong songwriter. Her melodies live in our minds and the lyrics are so personal that they go straight to our hearts. The more vulnerable an artist is, the more relatable they are. Caroline writes, "it didn't have to be like this, but you split me in two, you should be ashamed, cause I don't wanna feel this way." Her words are exactly what many of us need to hear when in those toxic situations. The strength to walk away comes from within and music can serve as a tool to help us uncover it.
Caroline Sky is an extremely talented and skillful singer-songwriter that should definitely be breaking the charts in the near future. She is vulnerable and authentic with her music, blending together smooth production with her powerful vocals. Keep an eye out for future releases from Caroline, and check out her 2021 single, 'Company'.
For updates, follow Caroline on Twitter and Instagram.
About Author