Well-known guitar virtuoso Robben Ford is gearing up for the release of his new album Pure later this summer. Nominated for five Grammy Awards, Ford has played with everyone from Joni Mitchell, Miles Davis, Phil Lesh, and Greg Allman.
The new single 'Balafon' was one of the first two tracks that came together for the record. Pure is the first fully instrumental studio album from Ford since 1987's Tiger Walk. Featuring nine killer tracks, you'll hear elements of jazz, blues, and rock with exceptional guests featured throughout.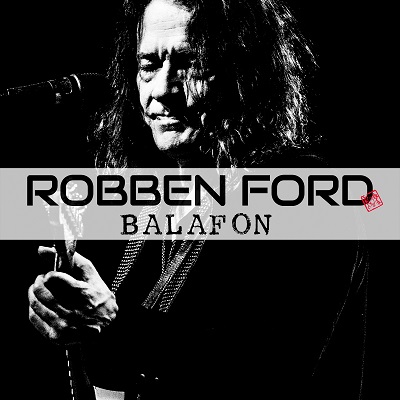 I feel that Pure is perhaps the most complete representation of my personal musical vision. Previous recordings having been products of a period of development that lead to the music presented here. It's been very satisfying to have shaped my own compositions so thoroughly and to deliver something so completely my own.

-Robben Ford
Tour Dates:
JUL 10 SAT
Blues Express w/Bill Evans @ 7:30pm
Differdange, Luxembourg
JUL 13 TUE
Montreux Jazz Festival w/Bill Evans @ 7:30pm
Montreux, Switzerland
JUL 14 WED
Stupinigi Sonic Park w/Bill Evans @ 9:00pm
Nichelino, Italy
JUL 16 FRI
Sopron drum festival w/Bill Evans @ 7:30pm
Sopron, Hungary
AUG 13 FRI
Waukesha Rotary BluesFest @ 7:30pm
Delafield, WI, United States
AUG 14 SAT
Memorial Hall OTR @ 8:00pm
Kelly Richey
Cincinnati, OH, United States
AUG 15 SUN
City Winery Chicago @ 7:00pm
Chicago, IL, United States
AUG 17 TUE
City Winery Philadelphia @ 7:30pm
Philadelphia, PA, United States
AUG 19 THU
Center For Arts In Natick @ 8:00pm
Natick, MA, United States
AUG 20 FRI
StageOne at FTC @ 7:30pm
Fairfield, CT, United States
AUG 21 SAT
Daryl's House @ 8:00pm
Pawling, NY, United States
For more updates or to connect with Robben, follow along on Twitter and/or Instagram.
About Author