Rising alt-pop star Mallory Merk has just released a cover of Jet's 'Are You Gonna Be My Girl'. Merk is set to release an EP in August that is already generating quite a buzz. Her take on this Jet classic follows lead singles 'evol', 'Just Because' and 'Sinister'.
Born in Louisiana raised in New Jersey and living in New York City, Merk grew up on a steady diet of Nirvana, Metallica, and Pearl Jam having learned to play guitar at age 12. While she's had success as a model working with Kanye West's Yeezy zine & Rihanna's Fenty Beauty line, she used the money she made there to invest in her music career.
New EP In August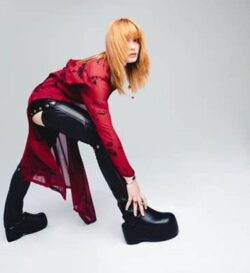 The Strangers EP chronicles the work she's done over the past year and tells a story. The project is named for Merk as she feels the characters in her life feel unknown to her. It speaks to figuring out who people are, what to trust, and how to present yourself when you're still trying to learn what life is about.
It's been a hard time. I've had losses in my life. I didn't mean for this to be about struggling and spitefulness, people preying on you and watching your every move waiting for you to mess up, but I needed to express that life is difficult. It's OK to have emotions.

-Mallory Merk
To see what's coming next for Mallory, follow along on Twitter and Instagram.
About Author