In case you missed it, California-based hard rock band Of Mice & Men just released a poignant new single, "Castaway," off of their upcoming album, Tether. This single comes accompanied by a gorgeous new black-and-white music video; the full album is due out October 6th via Sharptone Records.
The news doesn't end there. Of Mice & Men are also hitting the road later this year.
Find all the details and more, below.
Watch the new music video for "Castaway" by Of Mice & Men on YouTube
"Castaway" speaks to an experience familiar to many, especially in a "post"-pandemic world. We all have those friends and loved ones who tend to disappear when things get tough. Whether this is an avoidant behavior pattern, mental illness, or extreme individualism… sometimes, it's hard to know what's really going on, or even how to help. For those on the outside, this might feel like undue punishment, both in terms of getting shut out, as well as for the person in isolation, who probably needs a hand more than they're willing to admit.
This is especially apparent in the song's chorus, where the speaker is trying to find a way to explain that 'some days, we all need rescuing'.
That line rings truest for us, anyway.
Speaking on the new song, the band shares, "'Castaway' is about longing for connection with the people in our lives who tend to distance themselves when dealing with hardships, and how our inability to help them often feels like we're frozen in time."
Maybe take this as a sign to reach out to someone you haven't connected with in a while. You never know; a simple "hey, how are you really doing?" can change the entire course of someone's day.
Of Mice & Men have big plans for the rest of the year
First, the new album…
Tether, the new Of Mice & Men album, is coming this October. This album is the band's 8th studio release. This time around, the quartet self-produced and engineered all of the songs that appear on the record. This DIY methodology even extends to the album's artwork, which drummer Valentine Arteaga painted himself.
It's actually quite beautiful. Take a peek: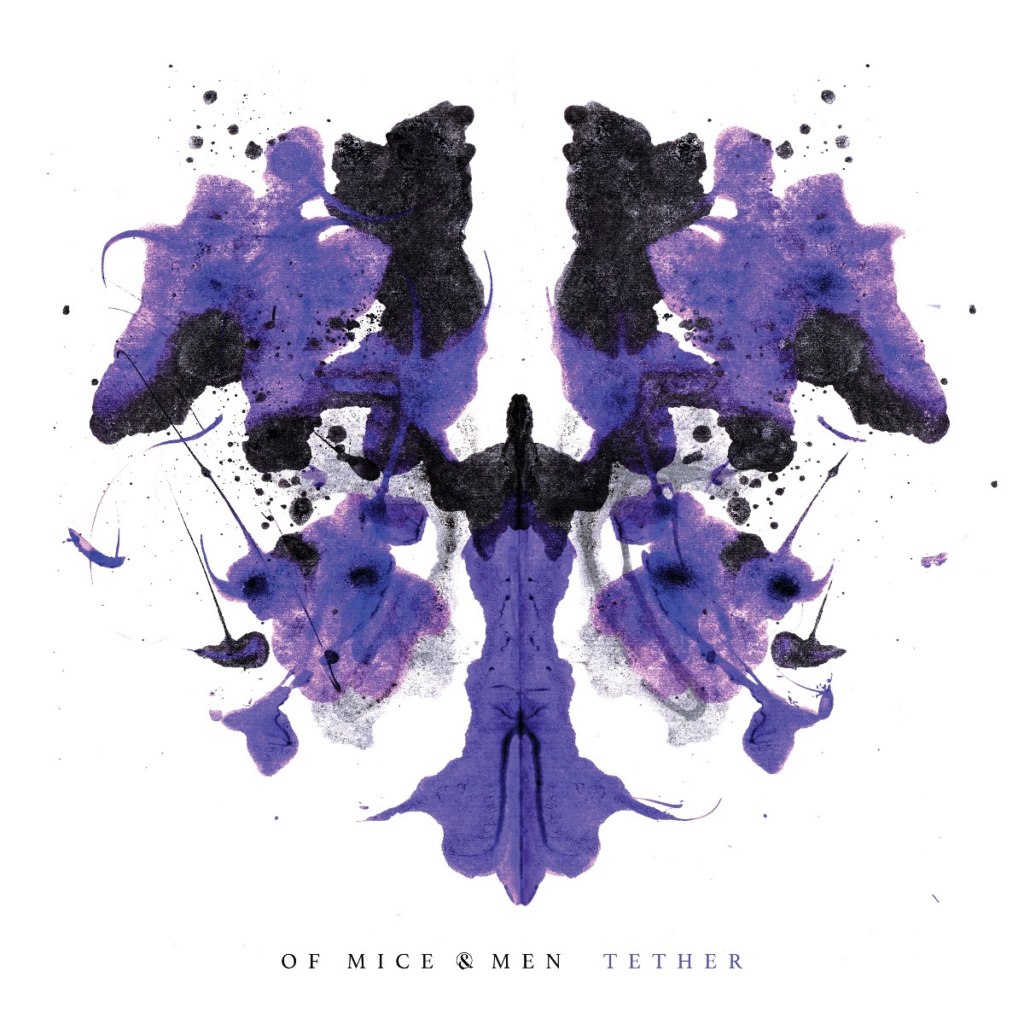 "With this one, we weren't really focused on how it sounded as much as we focused on how it felt," vocalist/bassist Aaron Pauley explains. "And that's a weird thing to do when all you're working with is sound. But that was really the goal. And we walked away from making it, feeling like we've accomplished that."
Second, the North American tour…
Two days after TETHER's release, Of Mice & Men are hitting the road with fellow heavy bands, Bullet For My Valentine and Vented. Before that, North American fans can travel out to Virginia to catch Of Mice & Men at Blue Ridge Rock Festival, which occurs September 8th.
If you're wondering what you can expect at an Of Mice & Men show, here's what Pauley has to say about their creative ethos: "It's about creating moments for people. […] Music is the soundtrack to people's lives."
Find your local tour date, below.
Of Mice & Men Live 2023:
8 September — Alton, VA — Blue Ridge Rock Festival*
8 October — Montreal, QC — Mtelus
10 October — Worcester, MA — The Palladium
12 October — New York, NY — Terminal 5
13 October — Silver Spring, MD — The Fillmore Silver Spring
15 October — Philadelphia, PA — Franklin Music Hall
17 October — Pittsburgh, PA — Stage AE
18 October — Cleveland, OH — The Agora
19 October — Cincinnati, OH — The Andrew J. Brady Music Center
21 October — Kansas City, MO — Uptown Theater
22 October — Chicago, IL — Riviera Theatre
24 October — Minneapolis, MN — The Fillmore Minneapolis
26 October — Denver, CO — Mission Ballroom
28 October — Flagstaff, AZ — Pepsi Amphitheater
29 October — San Diego, CA — SOMA Mainstage
31 October — Los Angles, CA — The Wiltern
1 November — Phoenix, AZ — The Van Buren
2 November — Albuquerque, NM — Revel Entertainment Center
4 November — San Antonio, TX — Boeing Center At Tech Port
5 November — Dallas, TX — House of Blues Dallas
7 November — Houston, TX — House of Blues Houston
8 November — New Orleans, LA — The Fillmore New Orleans
10 November — Orlando, FL — Hard Rock Live Orlando
*Festival Date
Get your tickets here.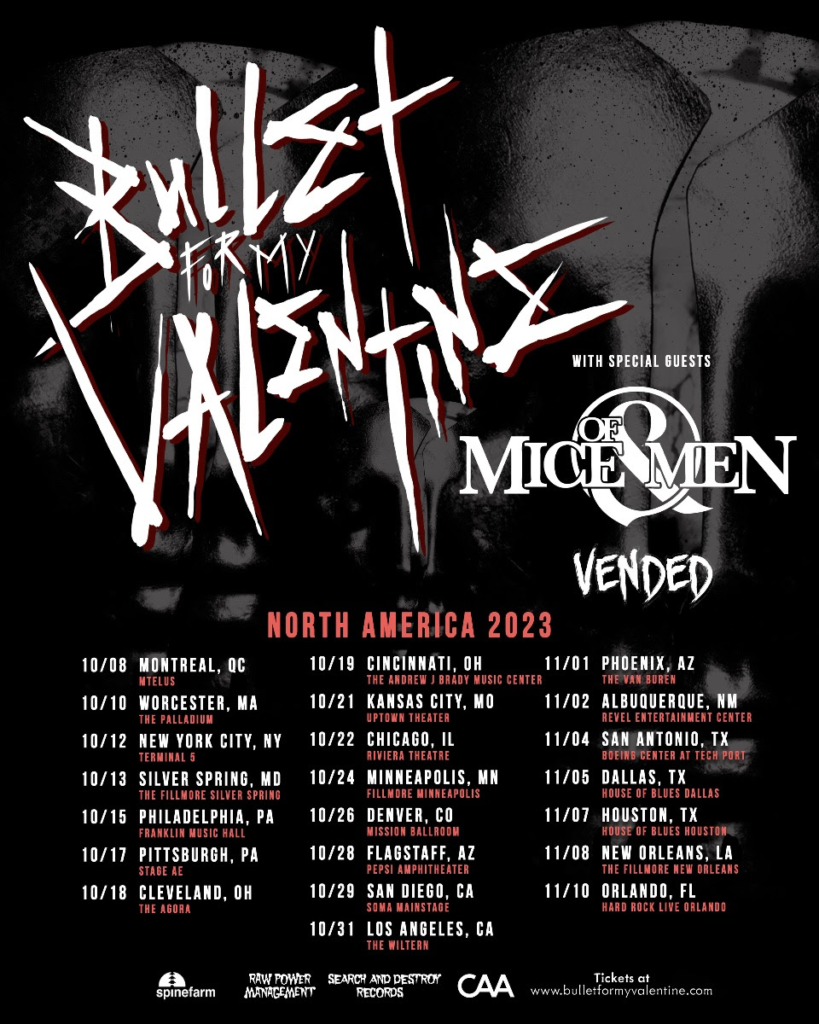 ---
Stay in touch with Of Mice & Men
Facebook | Twitter | Instagram | Spotify
---
Are you enjoying MendoWerks Magazine? Receive updates each week directly in your inbox. Sign up for the newsletter here.
About Author