There are two new dramas this year about the birth of very different products, but they make a perfect double feature.
You've probably heard more about Ben Affleck's 'Air.'
Matt Damon stars as Sonny Vaccaro, a talent scout at Nike in the early 80s who was tasked with finding basketball players who would boost the company's profile. Despite being told that a promising young guy named Michael Jordan is only interested in Adidas, Vaccaro trusts his gut and fights to win over Jordan and his family to an endorsement deal.
The high stakes journey from 'no way' to Air Jordan shoes dominating the marketplace is a surprising crowd pleaser.
On the flipside, IFC Films has released Canadian actor/director Matt Johnson's third feature film. It focuses on the origin story of a group of engineering misfits who created the Blackberry phone.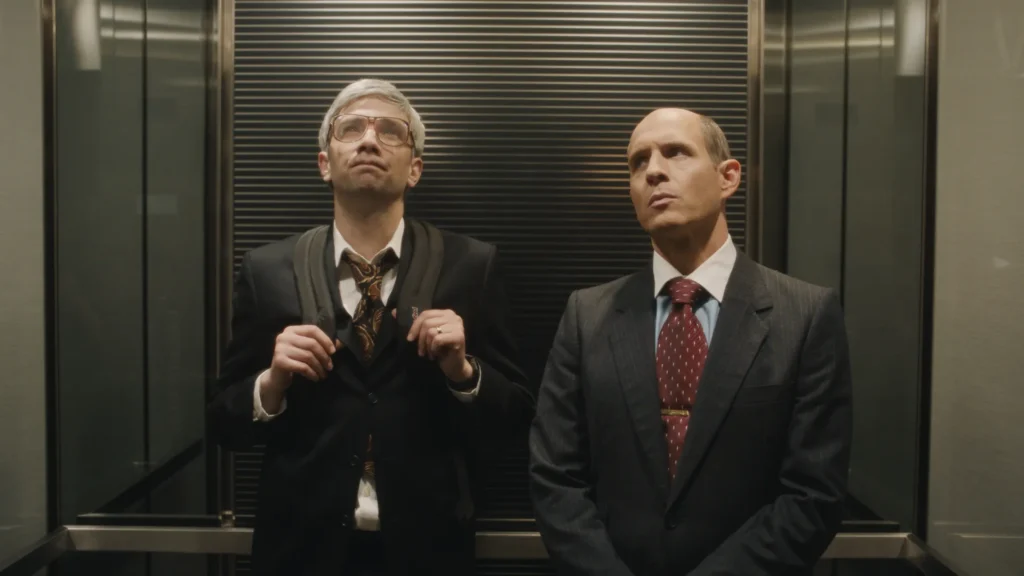 Based on the book "Losing the Signal: The Untold Story Behind the Extraordinary Rise and Spectacular Fall of BlackBerry" by Jacquie McNish and Sean Silcoff, 'Blackberry' follows Mike Lazaridis (Jay Baruchel) and Doug Fregin (Matt Johnson) as they build a company that changes the landscape of the mobile phone universe.
The Verdict(s)
After watching both movies, I have to give the overall edge to 'Blackberry.' But there is plenty to recommend about each and I think they compliment each other well in many aspects.
The most solid element they have in common is outstanding performances. For 'Air,' Damon is reliable, but Affleck gives a bizarrely perfect take on Nike CEO Phil Knight. Then you have Jason Bateman, Chris Messina, and Chris Tucker chewing up every scene they get and the remarkable Viola Davis elevating the whole thing as Jordan's mother, Deloris.
With 'Blackberry,' Glenn Howerton ('It's Always Sunny in Philadelphia') absolutely obliterates everybody in his path portraying Jim Balsillie. He's the man who basically declared himself CEO and helped take a small technology company to the big leagues.
Another thing they also both have in common is packed soundtracks. In this department the edge also goes to 'Blackberry' which features The White Stripes, The Kinks, Slint, and Elastica. 'Air' is a bit more obvious with its choices, including Bruce Springsteen, Dire Straits, REO Speedwagon, and Mike and the Mechanics.
Maybe it's more fascinating to watch 'Blackberry' because of the crash and burn aspect? After all, using their devices went from being called addictive as crack to obsolete with the launch of Apple's iPhone.
From the creativity of creation to the exploration of corporate malfeasance, both 'Air' and 'Blackberry' feature solid storytelling and give a spotlight to sensational ensemble casts.
'Air' Grade: B-
'Blackberry' Grade: B+
How to Watch 'Air' and 'Blackberry'
'Air' is streaming now on Amazon Prime Video.
'Blackberry' is available to rent or buy from all digital providers. It will likely begin streaming on AMC+ in August and follow on Hulu in early 2024. In Canada, an extended version of the film will be presented as a 3-part miniseries on the CBC this fall.
Looking for more movie recommendations? Check out our May streaming preview!
About Author