British duo Wham! were one of the biggest pop acts on the 1980s, selling over 30 million records worldwide.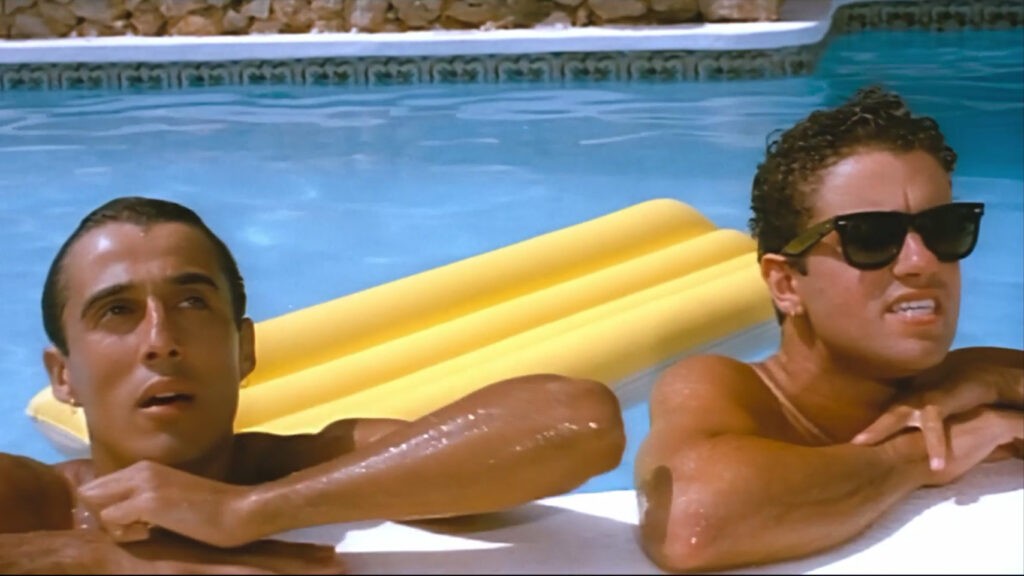 Childhood best friends George Michael and Andrew Ridgeley grew up outside of London and bonded over their love of music. After starting out in a ska band, they began writing and recording the early songs that would turn in to Wham!'s first album, "Fantastic."
Those early tracks contained a slice of social commentary that got them noticed in the music press. Despite initially flailing on the UK charts, a last-minute booking on Top Of The Pops in 1982 to perform "Young Guns (Go For It!)" was a game changer.
They had 6 #1 singles in England and 3 in the United States in less than 5 years. Their success catapulted George Michael to superstardom. His solo debut, "Faith," sold over 25 million copies itself, making him one of the best-selling artists in music history.
The Verdict
Director Chris Smith ('American Movie') edited the film together strictly using interviews as voiceover on top of archival clips. Smith had "unprecedented access to both George and Andrew's personal archive." The documentary packs a whirlwind of material into a tight 92 minutes.
Perhaps the best thing about it, next to the stories being told in their own words, is the fact that the majority of the footage has been gorgeously remastered in 4K.
Some things, like 1985's Live Aid concert, were shot on videotape and look as good as can be expected. But live performances that were shot on actual film, like their 1985 tour of China, are absolutely stunning. Hopefully full restorations were done for future physical releases.
It does seem somewhat of a missed opportunity to not include on-camera, present-day interviews with Ridgeley. Fans of the group are unlikely to be disappointed in what we're given. There is a lot of previously unseen footage and stories I had never heard.
One of the most intriguing nuggets to me was the story of how George flew to Alabama to work with legendary producer Jerry Wexler on "Careless Whisper." After returning to England from the session, he was unhappy with the results. He oversaw a full overhaul of the track, which ultimately became a smash hit.
The film takes us from their earliest demos to the final performance at Wembley Stadium. 'WHAM!' is an essential look back at one of pop's greatest acts.
Grade: B+
How to Watch 'WHAM!'
'WHAM!' premieres July 5 worldwide on Netflix. The band's 40th anniversary has also been marked with "The Singles: Echoes From The Edge of Heaven." It's being released on a wide variety of physical formats for collectors.
Looking for more movie recommendations? Check out our June streaming preview!
About Author