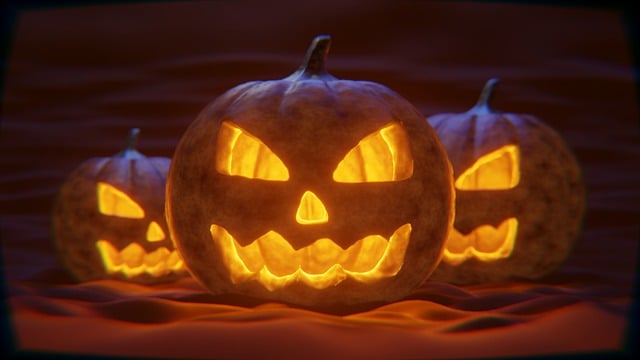 Halloween is fast approaching. If you're looking for some music to set the mood, don't sleep on these classic songs. Let us know in the comments section if we missed anything.
13. The Addams Family Theme Song
The iconic theme song from The Addams Family television show was released in 1964. The spooky song prominently features a harpsichord, percussive finger snapping, and Lurch adding some vocal flavor.
12. Andrew Llyod Weber's "Overture"
Composed by Andrew Lloyd Weber, "Overture" is the opening track on the soundtrack for the movie.
11. Blue Oyster Cult "Don't Fear The Reaper"
The classic "Don't Fear The Reaper" from Blue Oyster Cult was released in 1976. Pretty sure they could have included a little more cowbell in this one.
10. DJ Jazzy Jeff & The Fresh Prince "A Nightmare On My Street"
Included on DJ Jazzy Jeff & The Fresh Prince's second album, the song was considered for inclusion on the Nightmare on Elm Street soundtrack. Ultimately it wasn't and a lawsuit ensued.
9. Alice Cooper "Welcome To My Nightmare"
"Welcome To My Nightmare" is the title track on Alice Cooper's debut solo album. Released in 1974, it was produced by Bob Ezrin who is also known for his work with Pink Floyd, Lou Reed, Aerosmith and others.
8. Rockwell "Somebody's Watching Me"
Released in 1984 on Rockwell's debut album, "Somebody's Watching Me" features guest vocals by a couple of Jackson brothers. Michael and Jermaine to be specific.
7. Warren Zevon "Werewolves Of London"
"Werewolves Of London" was featured on Warren Zevon's 1978 classic album Excitable Boy. It was the only #1 song of his career. Sadly Zevon passed away in 2003.
6. Danny Elfman's "This Is Halloween"
Written by Danny Elfman, "This Is Halloween" served as the theme song to Tim Burton's The Nightmare Before Christmas released in 1993.
5. Bobby "Boris" Pickett "Moster Mash"
Released in 1962, the classic song has been a Halloween favorite ever since. But did you know it hit #1 on the Billboard chart the year it was released? True story.
4. Stranger Things Theme Song
The Stranger Things theme song was composed by Kyle Dixon and Michael Stein. The song fits the vibe of the show and could be a nice addition to your Halloween playlist.
3. Ray Parker Jr. "Ghostbuster"
Ray Parker Jr. had fans asking, who you gonna call? The answer was obviously, Ghostbusters. Why you may ask? Because he ain't afraid of no ghost. Nice cameos by Chevy Chase and John Candy by the way.
2. John Carpenter's "Halloween Theme"
John Carpenter composed the theme song to the classic 1978 horror film Halloween.
1. Michael Jackson "Thriller"
The groundbreaking "Thriller" video features Michael Jackson at the height of fame. The 13+ minute production feels more like a short film than a music video.
Are you enjoying MendoWerks Magazine? Receive updates each week directly in your inbox. Sign up for the newsletter here.
About Author