The character of I.M. Fletcher, aka Fletch, began with series of mystery novels released by Gregory Mcdonald starting in 1974.
That original novel was adapted for the big screen in 1985 with Chevy Chase taking on the titular role of an unconventional investigative reporter. Known for his comedic prowess, Chase helped cement the character into the realm of pop culture. After an ill-fated sequel in 1989 that was not based on an existing novel, Fletch's big screen adventures ended even though there are 11 existing books in the series.
There has been talk of trying a cinematic reboot for years, but it took actual decades to get off the ground.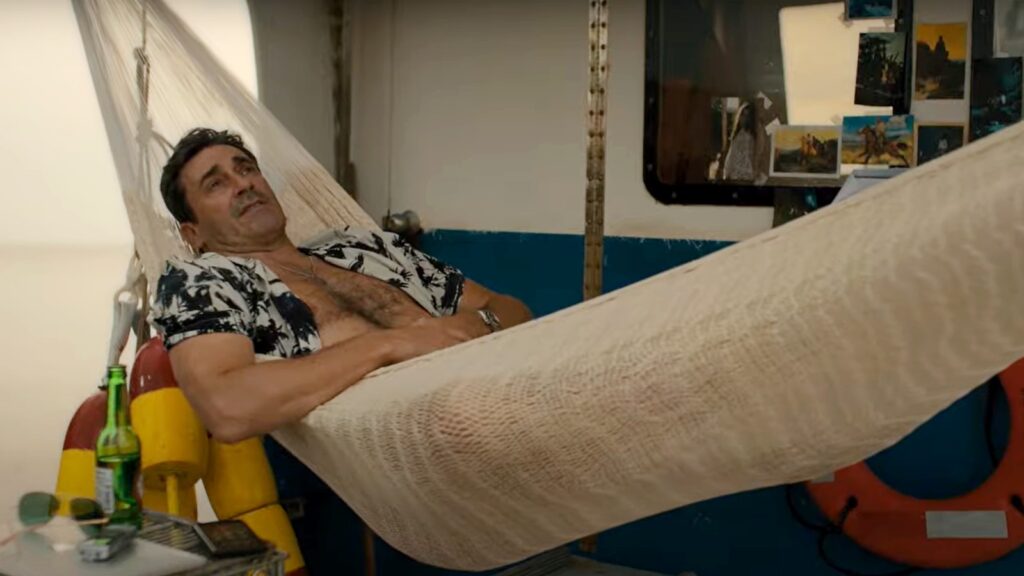 'Confess, Fletch' is based on the second book in the series, originally published in 1974. The casting of Jon Hamm is instantly a welcome one. His charm and affable good looks easily best Mr. Chase, but still feel familiar. What you won't get are a litany of disguises and silly gags that are plentiful in the 80's films.
The wonderful Greg Mottola ('Adventureland,' 'The Daytrippers') is in the director's chair and, along with co-writer Zev Borow, drops us directly into the story with absolutely no context. I happened to see this directly after rewatching the 1985 film, but viewers who are new to the character are kind of forced to just catch up.
It all boils down to a murdered woman and Fletch being the police's prime suspect. Can he prove his innocence and find his Italian girlfriend's art collection in the process? First he has to deal with Detective Monroe (Roy Wood Jr.) and his partner Griz (Ayden Mayeri) who don't buy his story.
The Verdict
The supporting cast is rounded out with some knockouts like Kyle MacLachlan as an art dealer who obsessively santizies his life from germs while dancing to EDM and Annie Mumolo as a drunken neighbor who steals every scene she's in. If there is a misstep, it's from Marcia Gay Harden, a terrific actress who is bogged down with a silly countess role and a genuinely awful accent.
With its (mostly) witty dialogue and a uniformly excellent group of actors, I'm hoping that this rendition of Fletch with Hamm at the wheel can help bring even more of Mcdonald's books to life.
B+
How to Watch
'Confess, Fletch' is now playing in theaters nationwide and also available day-and-date on premium video-on-demand ($19.99 rental, $24.99 digital purchase). It will premiere on Showtime on Friday, October 28, 2022.
About Author