Alt/pop concept act Sorry It's Over has released a new single called "Dog Daze". The band, formed by Louis Petrella continues to pick up steam with more than a half million streams on Spotify to date.
We caught up with Petrella to learn more about "Dog Daze", his songwriting process, and what inspired him to start playing music in the first place. You can connect with Sorry It's Over for additional updates on their website, Facebook and Instagram pages.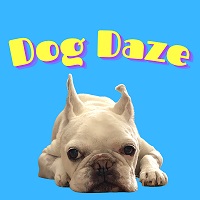 On your new song "Dog Daze", what's the inspiration behind the song?
Musically, "Dog Daze" was a pretty simple song that I came up with rather quickly a couple of years ago. Just going back and forth with two major 7 chords on the guitar. I had the basic idea of how the song should go pretty quickly but what took a little longer was figuring out the vocals. I ended up writing a few different choruses before ending on the one that's on track now and also changed the key. But anyway to get to the point, the lyrics have to do with someone wanting to give up any addiction. That can be bothering someone anywhere from drugs/alcohol to gambling, sex, or even video games where someone really wants to stop wasting their time but are too addicted to mentally do it.
As a music major who records and produces your own music, tell us about your songwriting process.
Every song is different but I've learned over time that the easiest way to record a song is to just have a song that is already finished and sounds good with just acoustic guitar. It's definitely fun to mess around in the studio and come up with something out of nowhere but the easiest is definitely to just take a song that already sounds good without any production and then add all the different ideas you have afterward to uplift those first ideas you had when writing.
You've been playing music since you were very young, what got you started?
The first band I listened to and saw that really made me want to learn guitar was Green Day. My sister had a copy of American Idiot which I stole and wore out on my portable CD player when I was about 8 which inspired me to listen to the rest of their songs and learn them all. Which was pretty easy since they are almost always playable with just power chords.
Name 3 musicians who were influential to you growing up.
Like I said in the last answer Green Day was definitely huge for me but some other bands that really inspired me to write songs were Weezer, Cage the Elephant, and of course The Beatles.
What's one thing your fans would be surprised to learn about you?
Maybe something that would surprise someone who only knows of my music with Sorry it's Over would be that I'm into other types of music like EDM/house music to classical or jazz and like to DJ and produce just under my name Louis Petrella. Something else I'm interested in besides music would be cooking. I'm taking a couple of classes on nutrition and food right now and find it all interesting.
Enjoying MendoWerks Magazine? Receive updates each week directly in your inbox. Sign up for the newsletter here.
About Author