Alex Garland's 'Men' is one of the year's most polarizing films and it's about to become available for home viewing.
In advance of the DVD and Blu-ray release on August 9, the independent thriller starring Jessie Buckley and Rory Kinnear will be hitting PVOD from all digital services on Tuesday, July 19.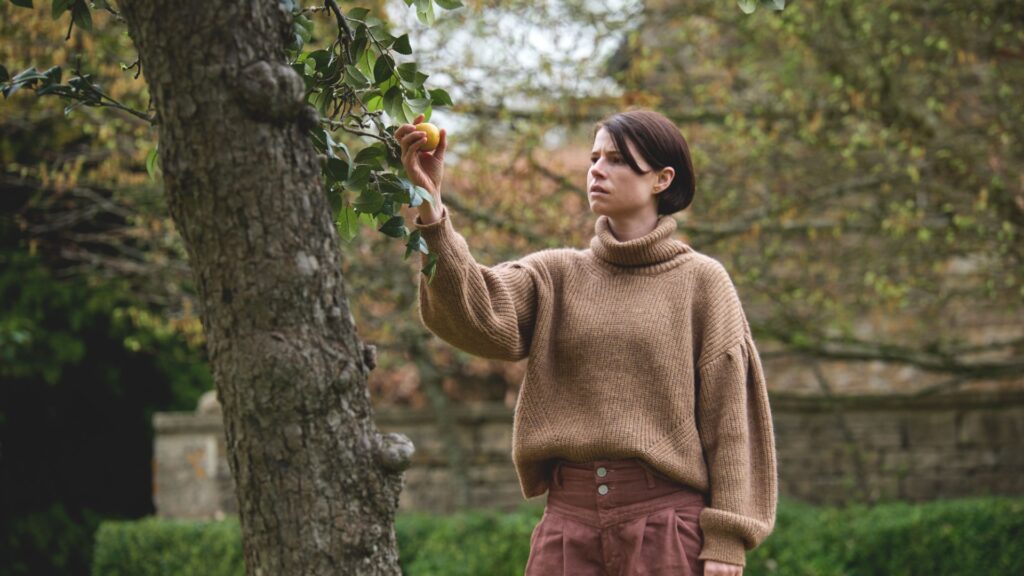 If you're itching to see it a little earlier, you can pay $20 to rent the film directly from the A24 Screening Room (which has Apple TV and Roku apps available for viewing) on Sunday, July 17. Your rental will allow a 11-hour viewing window which begins at 2pm Eastern/11am Pacific and also includes Garland's 'Ex Machina.'
Buckley stars as Harper, a woman who rents a country estate for a little rest and relaxation after experiencing a horrific tragedy.
The solitude and opportunity for personal reflection that she seeks is also what leaves her vulnerable. Garland's screenplay really highlights the terror of isolation and Buckley's performance is the best of her career.
Kinnear ('Skyfall') has even more challenges on screen because he plays multiple characters. Well, at least his face is superimposed on the body of every man she encounters. Occasionally dodgy effects work aside, it's somewhere between fascinating and comically heavy handed, but he really dedicates himself to the roles.
Ben Salisbury & Geoff Barrow (Portishead) have now provided the score for all of Garland's films (as well as his television series, 'Devs'). Their haunting work here perfectly illustrates why he keeps trusting them to help bring his ideas to life.
The last twenty minutes or so of 'Men' are jaw-dropping and bizarrely graphic. There is nothing I can say to prepare you for it, so buckle up! You may not end up enjoying any of it, but you have to see it to believe it. In the theater, I laughed out loud multiple times during these final moments, mostly out of shock with a healthy dash of what the fuck???
Garland's work may not be everybody's cup of tea, but it is audacious and I appreciate anybody with such a singularly twisted vision.
About Author