Alt-rockers Social Animals' debut album will be released on Rise Records on June 24. They've released a series of singles to prep fans for the album drop, "Love Language" is the latest. To preview previous releases, check out the tracklist below.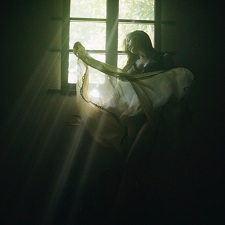 The self-titled album was produced by vocalist/guitarist Dedric Clark and co-produced by Jeremy Hatcher (Shawn Mendes, Harry Styles) and John Rausch (Taylor Swift, Moon Taxi). According to a recent press release, the moody album explores themes of separation, loneliness, and a sense of doom in today's uncertain times. Clark hopes this batch of material is helpful and provides some sort of release for their fans.
"In my experience, happy music doesn't necessarily make you feel happy; it actually does the opposite a lot of the time. Hopefully, hearing these songs gives people some kind of release and ends up being as cathartic for them as it was for me."

Dedric Clark (vocals/guitar)
So what can you expect if you're new to Social Animals? The band embraces influences like The Cure, Oasis, and New Order. They've performed at legendary festivals like Firefly and Summerfest while sharing the stage with acts like All American Rejects, Dashboard Confessional, and label-mates Angels and Airwaves.
According to their bio, Social Animals was formed in 2012 when Clark and lead guitarist Tony Peterson first met. There wasn't much of a music scene in their hometown of Cloquet, Minnesota. They decided to do something about that and brought on drummer Boyd Smith and bassist Roger Whittet.
Clark is on tour with Lo Moon through the end of June. Expect more full-band concert announcements in the coming weeks and months. For updates visit the Social Animals website or follow along on Twitter and Instagram.
Social Animals Tracklist
Show Me How
Always Be
Back Seat
Together
MendoWerks would love to hear from you! Submit your music now for a review.
About Author