Bridgeport, Connecticut isn't the first place you'd think of for a music festival. However, Seaside Park is the perfect venue for a concert of this caliber. Sound on Sound Festival is set to take place on September 24 and 25. Dave Matthews + Tim Reynolds, The Lumineers, and Stevie Nicks will headline with a deep lineup to compliment them.
For anyone who attended the Gathering of the Vibes festival, the venue will be familiar. The legendary jam-band festival took place there for many years. Unfortunately, the long-running concert ceased after celebrating its 20th anniversary in 2015. Having attended many 'Vibes', this music fan wholeheartedly endorses Seaside Park.
Tickets On Sale Now
Tickets are on sale to the general public now with a fan pre-sale underway as of Thursday.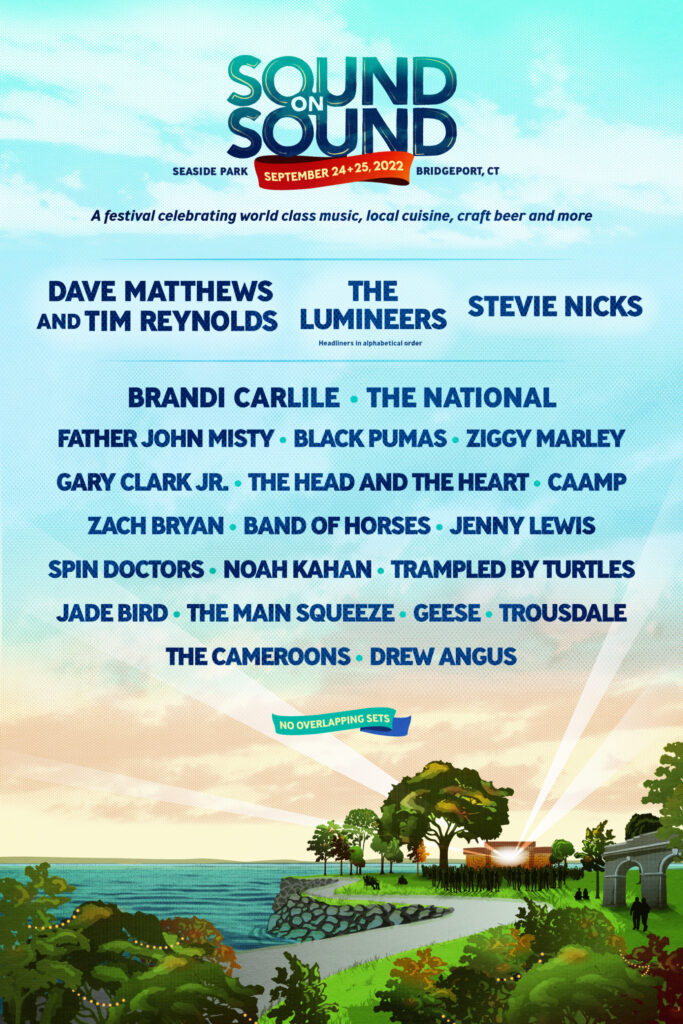 The goal of the festival is to bring together world-class performers, local eateries, craft breweries while mixing in some wine & spirits for a memorable weekend of music and camaraderie. The show will feature two stages, 22 bands, and no overlapping sets. In other words, you won't have to make any difficult decisions when it comes to which bands to see.
Concerts at Seaside Park
While this Gathering of the Vibes veteran (attended 14 of 20 years) is disappointed there won't be a comeback, it's great to see the property used for another massive concert. Explore the beautiful grounds and consider checking it out this September. In addition to the headliners, don't miss acts like Brandi Carlile, The National, Father John Misty, and the Black Pumas. The full lineup and be found here.
And yes, we're excited about the whole lineup, but Stevie Nicks is the act we'll be front and center for. For more details on Sound on Sound, visit their website or follow along on Twitter.
The team at MendoWerks would love to hear from you! Submit your music now for review.
About Author