At just 21 years old, Los Angeles-based LO LA has already been performing for more than a decade. The talented singer/songwriter is coming into her own with the release of the new single "Toxic Love" on Valentines' Day.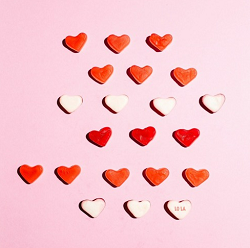 The mid-tempo track is described as a new "heartbreak anthem". It's the perfect song for anyone who's been burned by an ex-boyfriend or girlfriend. "Toxic Love" came together quickly for LO LA. She collaborated with her producer to lay it down in his parent's garage. Serving as proof that you don't always need to go into a flashy studio to express yourself.
LO LA burst onto the scene in 2018 with the release of her debut single "Can't Keep Helping Myself". A cover she did of Lana Del Rey's "Queen of Disaster" led to viral fame on Tik Tok. The song has been included in more than 70,000 videos. LO LA has more than 1 million views on YouTube and 15 million streams online. She's built a sturdy foundation, now she's poised to reach new heights.
You can set a reminder to check out "Toxic Love" this Monday. Pre-save it on her Spotify or Apple Music pages. For updates or just to stay in touch, you can follow LO LA on Twitter and Instagram.
While we wait for the new track to drop, check out the lyric video for "Highway 99" now.
We'd love to hear from you. If you've got music you'd like to submit for review, visit our submission page.
About Author