On the heels of their highest-charting single to date, innovative rockers Coheed & Cambria have just released the uplifting new single "Rise, Naianasha (Cut The Cord)".
The bands' most recent effort Vaxis I: The Unheavenly Creatures was released in 2018 and was a return to the Amory Wars concept album series. Speculation grows that we could see an announcement on Vaxis II sometime soon.
In the meantime, we have the high-energy "Shoulders" which has gone top 15 on the active rock charts along with "Rise, Naianasha". The accompanying lyric video features the stunning visual imagery we've come to expect from Coheed's music videos.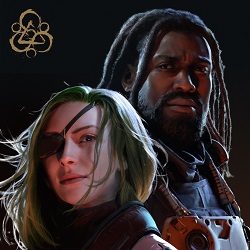 According to frontman Claudio Sanchez the track, "explores the reach of love and loyalty and the reality that sometimes you need to be more than a shoulder to lean on, you need to become the destroyer.
Over their two-decade+ career, Coheed & Cambria have forged their own path and built a dedicated fanbase across the country. Ultimately what you're going to find with Coheed & Cambria music is a depth that is lacking across much contemporary music. The music is compelling on the surface but when you dig deep you'll find there's so much more.
Keeps your eyes peeled for an announcement regarding a new album sometime soon. Until then, it might be a good time to dig into the back catalog and relive "Favor House Atlantic" or "The Suffering." For additional information and updates from the band, be sure to follow along on Instagram and Twitter.
Lyrics:
Hell wakes you up choking
And you feel so afraid
Help is this my place
Searching to find what to say
Am I okay
The fear boy you own it
Guilty you find an angel in your arms
She's plucking her wings
She laughs while you go replace them
But there's something in your way
The mark that you missed
Caution you throw
Lost in the dark
Begging to go
And I'm going to tell ya
Tell all
There's a change of the guard
So you play your part
Assuming you know where to start
As pieces start coming apart
She'll stitch those wings to your heart
But it's not what you wanted
She looks deep in your eyes
She sees all your flaws
And pulls you together
Say what you want
Cause you are
Go on now let Heaven know
The beautiful boy that you are
Call me and I'll be there
When you need your great
Your great destroyer
Oh my baby boy
Don't you cry it's you and I
In a do or die
Overboard
Now cut the cord
Remember that blank space
Where static invades
All that you've succumbed
A dead mind once trapped in a change
In the dissaving grace
As you live out all outcomes
The forever you want
Is the never you'll get when you learn
That you're going to be so alone
Oh when your mother and I go
But you've go to believe
You've got to be strong for her
Call me and I'll be there
When you need your great
Your great destroyer
Oh my baby boy
Don't you cry it's you and I
In a do or die
Overboard
Now cut the cord
Silence your tongue
Divide your lives
And gift us all your love
Your day has come
Open your mind
And do what must be done
Call me and I'll be there
I'll be your great
Your great destroyer
Oh my baby boy
Don't you cry it's you and I
Do or die
Call me and I'll be there
When you need your great
Your great destroyer
Oh my baby boy
Don't you cry it's you and I
In a do or die
Overboard
Now cut the cord
Over and out there
You'll meet your great (I'm your great destroyer)
Your great destroyer (I'm your great destroyer)
Oh my baby boy
Don't you cry it's you and I
In a do or die
Overboard
Now cut the cord
Cut the cord
About Author