Are you looking for some thrills and chills for streaming this spooky Halloween season? The good news is that there is something for everybody out there, you just have to know where to look.
If all you want to do is watch scary movies for the next few weeks, you should really subscribe to Shudder. That's just what they do year-round: the best of horror, new and old. Favorites like "Carrie," "The Texas Chain Saw Massacre," "Hellraiser," and "Night of the Living Dead" are currently on hand along with brand new releases like the latest installment of the anthology series "V/H/S/94" and Simon Barrett's "Seance."
Netflix already released the 'Fear Street' trilogy this year, but have a few more tricks up their sleeve for the month. Just this week they debuted a new film from James Wan's Atomic Monster production company called "There's Someone Inside Your House" and set social media ablaze with Mike Flanagan's series "Midnight Mass."
One of the biggest releases for genre lovers in October is "Halloween Kills." Director David Gordon Green heads back to Haddonfield with Jamie Lee Curtis and Judy Greer as they continue to battle Michael Myers. This time around they're hitting the big and small screen at the same, so you can see it in theaters or at home as long as you have a premium subscription to Peacock starting October 15th.
Peacock really went all out for Halloween, securing streaming rights for most films in the "Friday The 13th," "Nightmare On Elm Street," and "Phantasm" series. Ironically, they did not manage to get all of the previous "Halloween" films (most of which are rent or buy only or available on Shudder this season).
The Criterion Channel has added two big blocks of programming for October to satisfy horror lovers. They've got a massive lineup of home invasion thrillers with titles like "Cape Fear," "Black Christmas," and 2007's "Inside," which is one of the most disgusting and intense films I've ever seen. Or maybe you would prefer to go classic with the Universal Monsters and movies like "The Mummy," "Bride of Frankenstein," and the "Creature from the Black Lagoon"? Both collections are streaming now. The classic Universal horror films are also all over Peacock right now.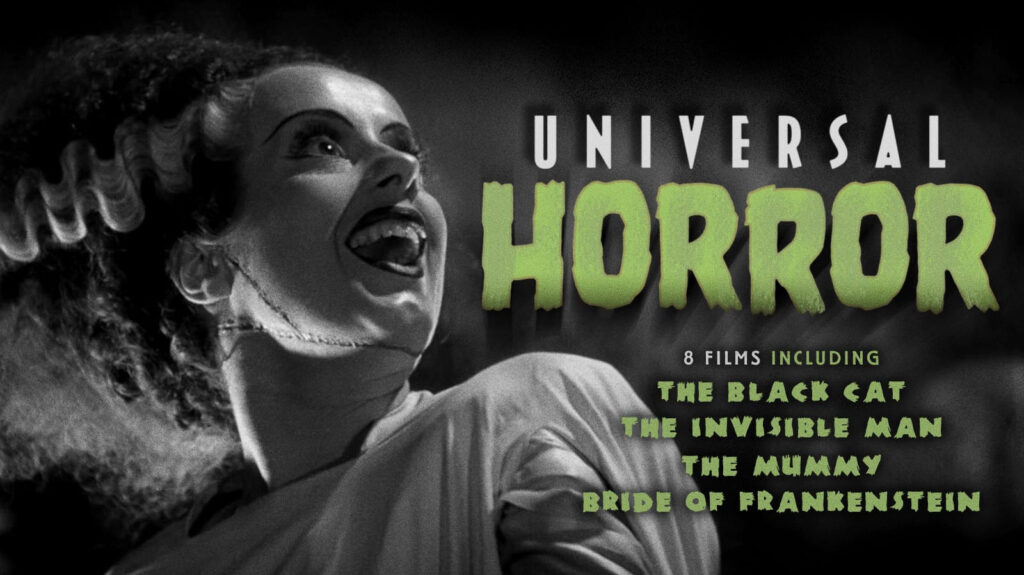 Not to be outdone, Hulu straight up is featuring Huluween all month long. Newer picks like Ben Wheatley's "In The Earth" and the British import "Censor" (coming October 15) mingle with modern slashers like "You're Next" and "Tragedy Girls" and foreign titles like "Let The Right One In," "The Host," and "Parasite." They've also got sections with more family-oriented fare and television episodes broken out.
When it comes to family Halloween choices, you really can't beat Disney+. They're premiering "Muppets Haunted Mansion" today along with classics like "Hocus Pocus" and "The Nightmare Before Christmas." Plus, it's your source for every 'Treehouse of Horror' episode from "The Simpsons"! Check out all their featured selections here.
About Author