Jack White is back with a brand new single and it happens to be featured in the trailer for the new Call of Duty video game. White, no stranger to pushing the envelope, has decided to release two different versions of the song.
According to a press release at the Third Man Records site, "Taking Me Back" was recorded in Nashville at Third Man Studios. White can be heard singing and playing each of the instruments on the track (not at the same time, obviously). The release is White's first new material to be released in four years.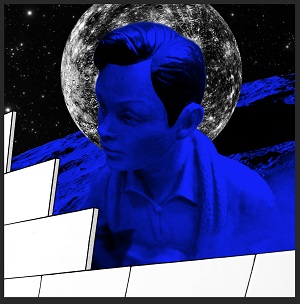 To date, White has built up quite a resume. He's a 12-time GRAMMY® Award-winner and 36-time nominee. All three of his solo albums – 2012's BLUNDERBUSS, 2014's LAZARETTO, and 2018's BOARDING HOUSE REACH debuted at #1 on the Billboard (Soundscan) chart.
Continuing to innovate and redefine himself, White launched JackWhiteArtandDesign.com in 2020. More recently a new Third Man Records shop opened up in London. The location marks his third, joining shops in Nashville and Detroit.
You'll find links to both versions of the song below, which do you prefer? For Jack White updates, be sure to follow along on Twitter and Instagram.
Two versions, who does that?
The version that has been getting the most views and streams so far is the Call of Duty version. The track is featured in the trailer for the new Call of Duty: Vanguard and the lyric video features footage throughout.
The other version White released to the public is much more scaled back. This 'gently' version sounds like something from an old western movie. With a real country swing, it couldn't be more different from the other.
About Author