This week, Apple TV+ debuted the trailer for Todd Haynes' new film "The Velvet Underground." The visionary director of "Poison," "I'm Not There," and "Carol," takes on the original art rockers in his first ever documentary.
Utilizing in-depth interviews and gorgeously restored archival footage from the Warhol Museum, Haynes' film also features never-before-seen performances.
A companion soundtrack will be released in October that features some rare live recordings alongside favorite cuts like "Pale Blue Eyes" and "Sweet Jane."
"The Velvet Underground" premiered at this year's Cannes Film Festival where the Hollywood Reporter called it "one of the standout music docs of the year."
Look for it in select theaters and also streaming on Apple TV+ starting on October 15.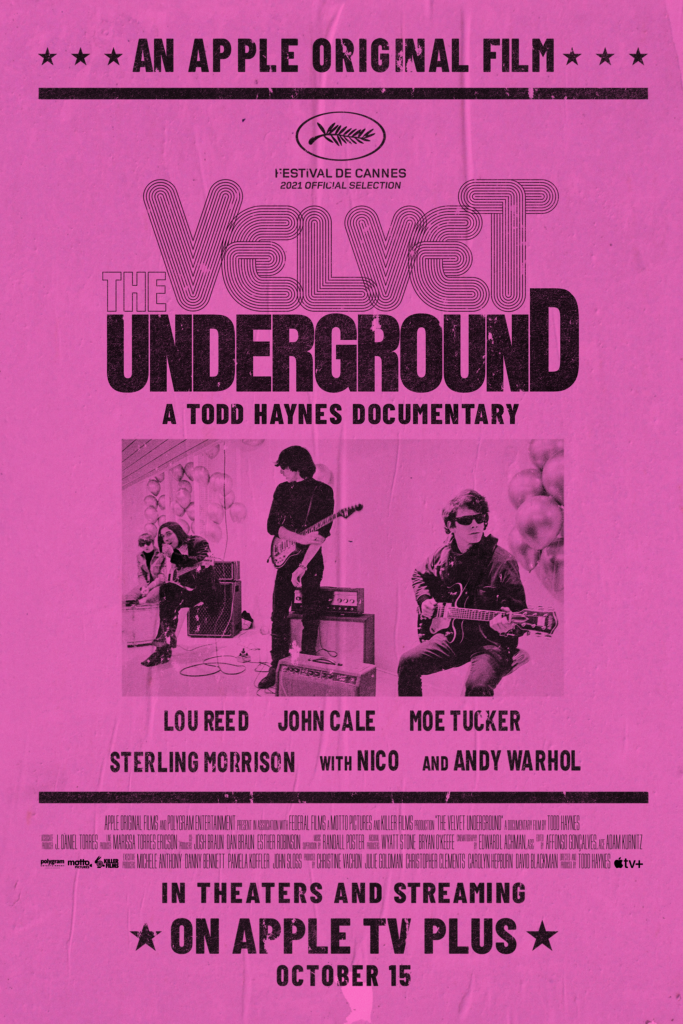 About Author