Whether we believe it or not, we are not alone in our struggles. Life can get so busy, so confusing. We get lost in figuring out who we are and what we want to accomplish. The moments in which we do not know the answers to our own questions can be some of the hardest to live through. The point is that we live through them and we grow through them by connecting with others and with ourselves, by listening and supporting others' art, and by creating our own. We give to the world what we would like to receive back, and this is how we get through the unknown.
Ethan Jewell is a remarkable and unique artist that shares his deepest thoughts with the world in hopes that those listening can feel safe doing the same. Based in Texas, with two albums, 20 million TikTok likes, and a non-traditional soul-piercing style, he is making a difference in this world with his art. With 760 thousand TikTok followers waiting for more poetry and supporting his future art, Jewell is providing a comfortable space and important voice for many. He received over 1.7 million views on his first single release, "Snowglobe", Jewell followed with his clip "Bouquet", which achieved even greater success at 5.6 million views.
Debut Album Success Story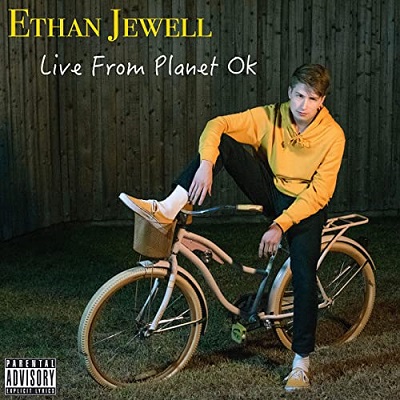 Jewell's debut album "Live from Planet Ok", released in December 2019, secured over 1M streams within the first month of release, and the following single in December 2020, "It's Getting Bad Again", highlighted the physical symptoms associated with mental health struggles, reached over 1.2 million people on the original viral video with more than 2.2 million Spotify streams. Following the success of his previous releases "drive thru poem" and "i feel better when nobody remembers i exist", the new song is available now on your favorite streaming platform and YouTube.
As the track begins, emotions immediately rush to the surface. It feels as if we are receiving a call from a loved one and yet at the same time, as though we are the ones calling. The production is absolutely haunting yet strangely calming as well, bringing forward feelings of nostalgia and melancholic memories that may have been buried within us. We often deny ourselves the ability to feel every emotion we truly have because of guilt, internal conflict, or simply refuse to acknowledge our pain.
New Song Draws You In
"something to live for" immediately draws the listener into a place where it is okay to feel those buried thoughts and emotions, and in turn, see the beauty that can help us heal. He has a vocal tone that is so soothing to the ear. It is as if we listen to our own thoughts being said out loud. He gives his listeners a voice, and also a safe space.
Jewell's intonation is spot on and as he moves us through his own story, the melodic movement within his voice rises in intensity and volume perfectly with the production creating an overall coherence and unity throughout his latest single. The lyricism is indescribably beautiful. He writes about the beauty that surrounds us in our lives that we often miss, the moments that we let pass by without truly feeling the love they bring, and most importantly, the reasons we have to keep living that we often forget to exist.
Jewell On The Rise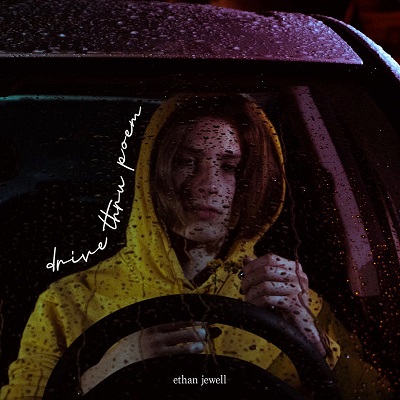 At only nineteen, Ethan Jewell shows more maturity and emotional intelligence through his art than most. He is the friend that his listeners are in need of, and does the most important thing an artist can do in this society; he creates from his heart. This is the reason for his rise in popularity. People relate and need more artists like Ethan Jewell.
If you are ready to be vulnerable, to be open to all emotions, and to acknowledge the difficulties alongside the beauty of life, then Ethan Jewell is the voice you need to hear. Listen to his previous body of work to get a feeling of what he is all about. Most importantly, his latest song "something to live for" is available now. Ethan Jewell is an artist you will want to keep in your life.
For updates follow along on Instagram and/or Twitter.
About Author