First things first: it would be impossible for me to be impartial when it comes to all things Mark Ronson.
I fell deeply in love with his early production work for Nikka Costa. I played tracks from his first solo album "Here Comes The Fuzz" on the air at 97X/WOXY-FM in my past life as an alt-radio programmer. I put on my headphones religiously to stream his weekly East Village Radio show "Authentic Shit" in the mid-aughts. I have spent far too much money on collecting vinyl of his albums and remixes.
All of that to say, when I got the press release for his new Apple TV+ docuseries called "Watch The Sound With Mark Ronson," I couldn't wait to watch. I was fortunate to be able to watch the full series early and am happy to say it doesn't disappoint.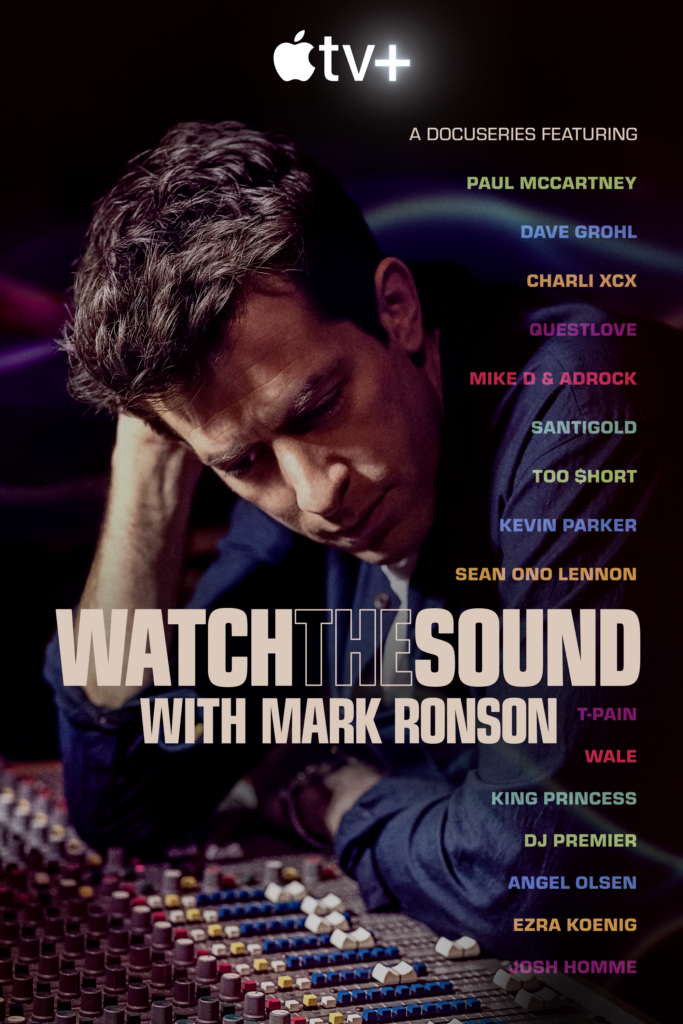 Mark is undoubtedly a very talented musician and producer, but what makes this show so much fun is the fact that his sheer passion and true nerdom shines through at every step.
Episode 1 tackles Auto-Tune and if you've watched the recent Netflix episode of "This Is Pop" on the same subject, a few things here will be familiar. Yes, he talks to T-Pain and we learn about the man who created the actual program, but Ronson goes much further. In a scene that will delight some and infuriate others, he sits down with Sean Ono Lennon and they take raw John Lennon vocal stems and run them through the Auto-Tune ringer as a practical example of how it can be used.
The conversations here run deeper than you may expect. One minute he's talking to Paul McCartney and then soon after he's in the studio with Charli XCX or King Princess.
My favorite aspect of the series is how, just like in the John Lennon example above, in each episode Ronson is not only speaking with other artists about their craft, process, and memories, but he also gives us actual examples of the episode subject from scratch.
In the fascinating third episode "Reverb," he travels with the founder of a software company called AudioEase to abandoned concrete underground oil storage tanks in rural Scotland to see if they can capture the essence of the longest reverb in the world. Later in the studio, he works with reverb aficionado Angel Olsen to test it out.
Other subjects examined throughout the six episode series include sampling, drum machines, distortion, and synthesizers.
The interview subjects are routinely diverse and show the wide range of artists that Ronson has worked with and befriended over his career. When he sits down with the likes of Questlove, Mike D & Adrock, Kevin Parker, Dave Grohl, and DJ Premier, the viewer is treated to more than soundbites – this feels like eavesdropping in on the greats at a private dinner.
My only complaint about the series? It goes by too fast. After barrelling through these six episodes, I wanted more. Here's hoping this is just the beginning and there will be more to come in the future.
All 6 episodes of "Watch The Sound With Mark Ronson" are available globally now on Apple TV+. Don't have a subscription? You can get a free 7-day trial and then the subscription is $4.99/month.
About Author