Accomplished blues-rocker Seth Lee Jones is set to release a new album via Horton Records on September 10. Flathead consists of nine road-tested blues cover songs that celebrate the legacies of artists like Muddy Waters, Roger Miller, and others.
The band consists of Jones on vocals & guitar, bassist Bo Hallford and drummer Matt Teegarden. Teegarden is the son of Grammy-winner David Teegarden who's known for his work with Bob Seegar, JJ Cale, and Joe Walsh. The recording session took place at Teegarden Studios and was played straight to tape over a seven-and-a-half-hour period with no edits or overdubs.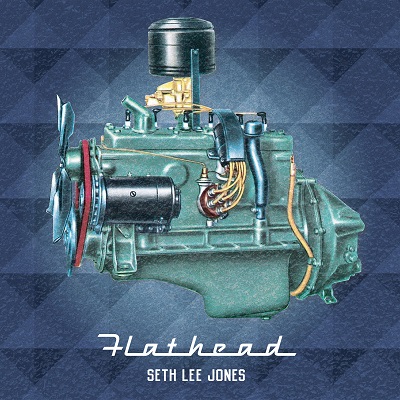 'What you hear on the record, it's what you're going to get live'.

Seth Lee Jones
According to a recent press release, Jones is a third-generation guitar player and is a skilled luthier. He was born into a musical family in Tulsa, OK but moved to LA at 15. He hung around on the west coast long enough to study classical & jazz at LA Valley College and graduate from Hollywood's Musicians Institute at the top of his class. From there the lure of reasonably priced apartments and an up-and-coming music scene brought Jones home.
Follow Seth Lee Jones on Twitter and Instagram for updates.
Flathead Track Listing
I Can't Be Satisfied (Muddy Waters)
Half A Mind (Roger Miller)
Driving Wheel (Roosevelt Sykes)
It Was Rainin' (Johnny Winter)
Moving Me (Way Too Fast) (Steve Pryor)
Desiree (Jimmy Markham)
You Gonna Wreck My Life (Howlin Wolf)
Tulsa Time (written by Danny Flowers but made famous by Don Williams)
Mary Ann (Ray Charles)
About Author