The Flaming Lips are a sight to behold. If you've never experienced them live in concert, you might want to dip your toe in that pool. The band is set to release a collection of music that was once only available to friends and a handful of radio program directors.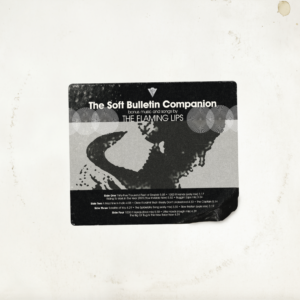 The Soft Bulletin Companion was originally released in 1999 as a promo-only CD to accompany the band's Soft Bulletin campaign. The album features previously unreleased material, outtakes, b-sides, and more.
This collection of music will be available on vinyl for the first time ever on Saturday for Record Store Day First Drop. The set is limited to just 16,000 copies. On July 16, Flaming Lips will release this collection on CD and digitally.
The band just recently announced tour dates into mid-2022 so if you're ready to get back out there, you've got options. For more Flaming Lips updates you can follow them on Twitter and Instagram.
Tracklist
35,000 ft. of Despair (5:06)
1000 ft. Hands (early mix) (3:24)
2025 (Invisible Now) (5:54)
Buggin' (Lips mix) (3:24)
A Machine in India (4:09)
Okay I'll Admit (4:32)
The Captain (5:08)
Satellite of You (4:33)
The Spiderbite Song (early mix) (4:00)
Slow Motion (early mix) (3:21)
1000 ft. Hands (final mix) (5:51)
Little Hands (rough mix) (4:40)
The Big Ol' Bug (4:39)
About Author