Earlier this year, we reconnected with Yama from Human Error// for an interview about how things were going after the massive North American wave festival, Pantheon, wrapped up. Read on to learn more about what 2023 has in store for this talented force from the wave scene.
If you're curious about where Yama's head was at before the festival, read this pre-festival interview.
While you read, check out his most recent release, "Datashard," a collaboration with REMNANT.exe:
A post-Pantheon chat with Yama:
A warm welcome back to YAMA, our OG Pantheon liaison. It's been a while – how are you doing? And how are you feeling now that Pantheon 2022 has passed?
Yama: I'm doing great. Moving into 2023, I'm now represented by Triple A Talent and have a bunch of sick shows lined up, including a few festival slots.
Honestly, I haven't gotten over Pantheon yet. It's so rare to gather damn near every internet homie under one roof and I think the only thing that'll shake the post-Pantheon depression is Pantheon 2 [laughs].
As an organizer, what are your biggest take-aways from the event?
Yama: The #1 takeaway is that an event of this size is fucking hard to organize and run.
Spent a lot of time not sleeping just to make sure all the gears were greased and everyone was good. Next time I'm definitely gonna be less of a control freak [laughs].
Do you have any advice for folks who might want to try and emulate what you all pulled off last year? Were there any creative solutions you guys had to come up with on the spot?
Yama: [My advice is] take as much time as you need to plan and gather resources. Something of this scale can't be rushed, and to be honest, I wish we had more time to get everything perfect beforehand.
I'd also suggest building a solid, diverse team to help delegate tasks.  We had some seat-of-our-pants moments, and had to get pretty creative with some things, such as the mainstage façade, for example. We got some foam board from Home Depot and cut into shapes and then projection mapped on them to get that massive mainstage screen appearance.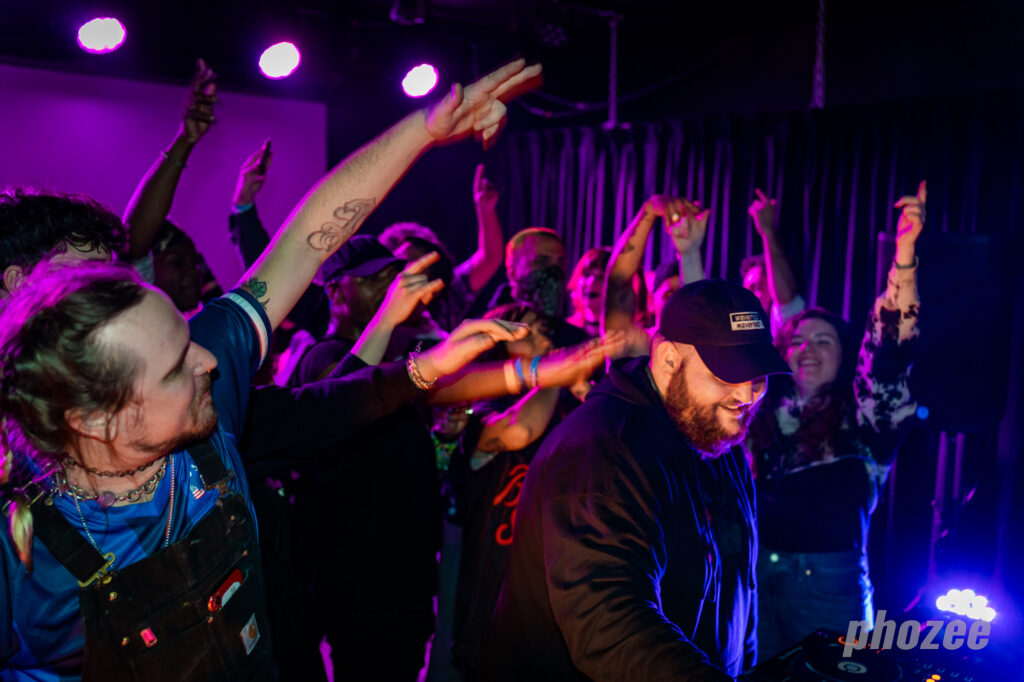 Do you have a favorite moment or two from the event that you'd like to share? Or any other thoughts on the event you may have, now that some time has passed?
Yama: Honestly, all 3 days of the event obviously are my favorite moments, but besides that, we had some good times outside of the festival, too.
Two stand-outs were one of the afterparties we had, in which we had packed a 5 bedroom house with like 60+ people, and I ended up DJing an all-Latin set for like tw0-and-a-half hours, during which the 'WEVLTH Chair' moment happened [Sorry, Pantheon inside joke].
The other standout moment for me was enjoying a big Hot Pot feast with Starstuff, Static Angel, Altare, Angel Cannon, CZER, Vavn, Module, and barnacle boi.
In 5 words or less, how would you describe Pantheon 2022 for folks who weren't there?
Yama: Biblical. That's it.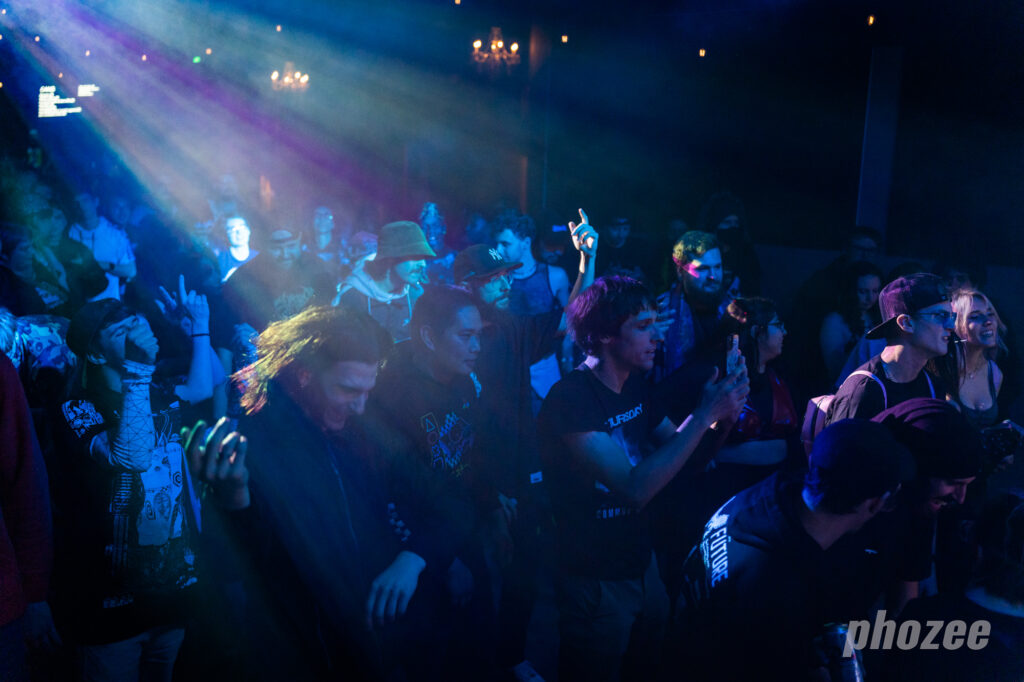 So… Do you have any spoilers for Pantheon 2023? Is it true that New York is really in the running as a location option?
Yama: We're all still recovering mentally, emotionally, and financially from Pantheon still, but we have already started to meet and discuss the next iteration of the festival.
New York was an option at first because we wanted to be more easily accessible for our European friends, but logistically it just wouldn't work.
We have a solid relationship and a pretty sweet deal with the venue we hosted the first Pantheon at and we have a pretty strong local following for Human Error// and wave in general.
It honestly is just easier on the whole team to keep it right at home in Seattle for now.
And on a personal level, what's next for you, YAMA? What are you most looking forward to this year?
Yama: I've primarily just been letting my brain recover from this whole experience. Been working on a lot of new music and exploring genres outside of the wave umbrella. Recently dropped my collab with REMNANT.exe and have some stuff coming out with Lizdek, So Sus, Heirz, and Bl1the.
Getting signed to an agency has also presented me with an insane amount of opportunities and I'm performing at some festivals across the US this year alongside some artists I hella look up to. 
And what about for Human Error? Anything big coming in the next few months that you'd like to talk about?
Yama: Human Error// is back to our biweekly release schedule starting March 3rd with a track from Seattle local, Adastra. Besides releases, we have several events coming up including hosting the Seattle Skeler tour stop with barnacle boi and Brothel.
We also have plans to host joint events in LA, Austin Texas, NYC, and London UK.
---
This interview get you excited for more Yama and Human Error// events this year?
Us too.
While Pantheon might not be on the East Coast this year, folks that live on that side of the US will get their chance to see Yama perform at Odyssey Music Festival down in St Petersburg, Florida, this summer.
Check out that phase 1 lineup announcement, below, and get your tickets here.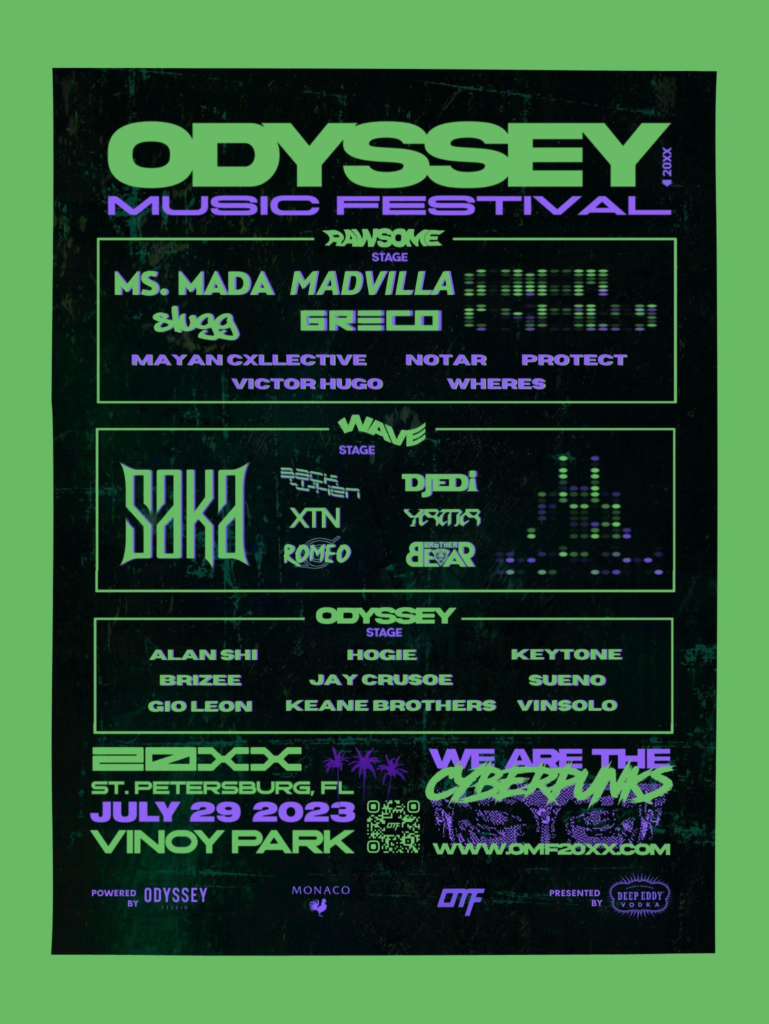 Keep in Touch with Yama:
About Author