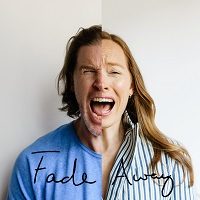 Great American Canyon Band is back with new music after nearly seven years with the release of "Fade Away." The new material is its first since its acclaimed 2016 debut album Only You Remain. The indie rock group is built on the songwriting of husband and wife duo Paul and Kris Masson and the new material marks their long-awaited return.
The band's debut was released on Six Degrees Records and received millions of streams along with critical acclaim. The band spent two years touring and promoting the album before moving to Nashville to focus on their writing process.
The result was a body of work that was adventurous and dynamic. From there, the band sought a drummer to bring their rhythmic visions to life.
"Fade Away" Details
"Fade Away" showcases the shared lead vocals of Paul and Kris Masson, along with Matt Boyer's impressive lead guitar playing. The collaboration leads to a sound that carves new artistic possibilities in the rock, alternative, and pop genres.
Despite the complexity of the current cultural moment, Great American Canyon Band never wants to lose the importance of what they are as a band. Their songs sit naturally beside their idols but are uniquely their own. Fans can listen to "Fade Away" on streaming platforms and can look forward to the band's forthcoming sophomore record later this year.
Connect with Great American Canyon Band:
Website | Tik Tok | Instagram | Twitter | Facebook | YouTube
Are you enjoying MendoWerks Magazine? Receive updates each week directly in your inbox. Sign up for the newsletter here.
About Author