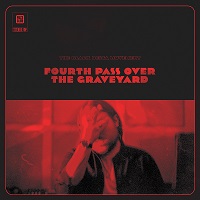 Psychedelic rockers The Black Delta Movement have released their second studio album Recovery Effects. They've also shared the lead single, "Fourth Pass Over The Graveyard" and it's worth a listen (or a few dozen). The album, released on Fuzz Club, is a follow-up to the band's highly praised debut album Preservation and features eight tracks of immersive, groove-heavy psychedelic rock.
Recovery Effects was produced by Malcolm Catto of The Heliocentrics and features Little Barrie's Barrie Cadogan. The album is a collaborative effort that showcases Matt Burr's commitment to musical development and determination. Burr speaks of the adversity that led to its creating, stating the new material is a love letter to the band and all the emotions that come with it.
New Album, New Single
"Fourth Pass Over The Graveyard" is a song about the ups and downs of being in The Black Delta Movement. Membership in the band comes along with a feeling of being aware that you might be chasing something that's already dead. The accompanying video for the track is out now and can be watched down below.
The band has also announced two 'Recovery Effects' release shows at London's 100 Club (May 3rd) and Hull's The New Adelphi (May 5th). They've played over 300 live shows to date and have shared stages with the likes of The Jesus and Mary Chain, The Brian Jonestown Massacre and The Stranglers.
Recovery Effects is layered, honest, and deeply entertaining rock'n'roll record with a myriad of moods and textures. The album is a testament to the band's resilience and musical prowess and is set to be released on April 14th on London-based label Fuzz Club Records.
Tracklist: Recovery Effects
Fourth Pass Over The Graveyard
Zip-Tie
Always Home
No Road To Go
Hiding In The Tall Grass
Photograph
Recovery Effects
Sleeping Pill
Connect with The Black Delta Movement:
Website | Facebook | Instagram | Twitter
Are you enjoying MendoWerks Magazine? Receive updates each week directly in your inbox. Sign up for the newsletter here.
About Author