It's been a long road to release for 'The Sky is Everywhere,' a charming and occasionally heartbreaking adaptation of Jandy Nelson's 2010 debut young adult novel.
Warner Bros. first optioned the book back in 2015. By 2019, the project ended up at Apple, where they used their partnership with indie studio A24 to hand it over to critically acclaimed director Josephine Decker ('Madeline's Madeline,' 'Shirley').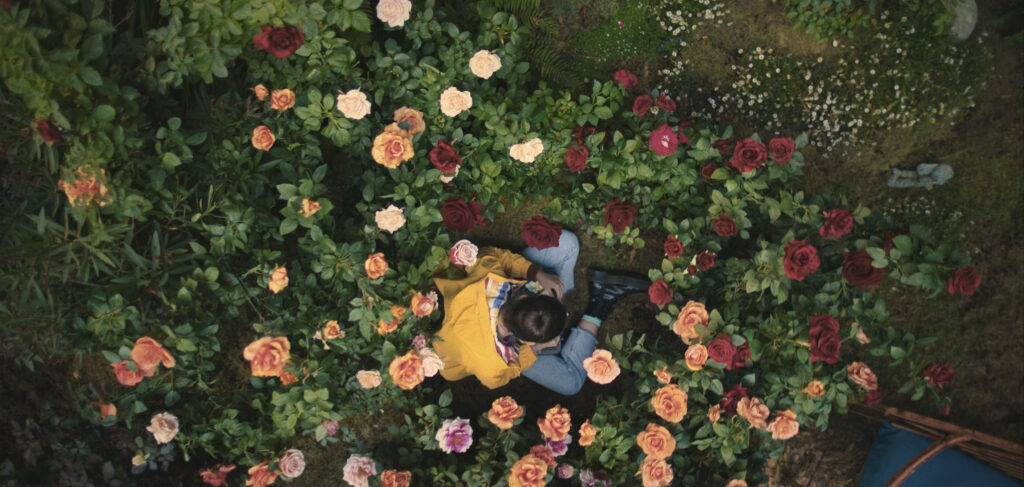 In this teenage melodrama, Lennie (Grace Kaufman) and her older sister Bailey (Havana Rose Liu) have grown up in the pacific northwest, raised by their grandmother (Cherry Jones) and uncle (Jason Segel). When Bailey tragically and unexpectedly dies, it sends Lennie into a downward spiral of grief.
She cannot seem to escape the sadness and finds solace with Bailey's boyfriend Toby (Pico Alexander). Stolen kisses become more frequent even though they both know they shouldn't. While it is inappropriate that they would become intimate in the immediate wake of loss, they gravitate towards each other because of Bailey.
Enter Joe (Jacques Colimon). He plays in the high school band with Lennie. They also begin to become closer in the wake of Bailey's death. Everything about a relationship between them would make way more sense in every way, but Lennie cannot seem to make the right decisions.
No matter which guy she chooses, there are consequences.
Jandy Nelson adapts her own novel for the screenplay and the story really surprised me. It handles the characters so well and doesn't speak down to its audience. It revels in emotional release and works hard towards well-earned moments of sheer joy.
This is in large part to Decker's own experience as a performance artist. She infuses that creativity into her film work. There are some beautifully simple, but avant-garde visuals that weave a dreamlike element throughout.
'The Sky is Everywhere' is a captivating drama with a vibrant young cast that transcends its intended audience. Highly recommended.
'The Sky is Everywhere' opens today in select theaters and is also streaming on Apple TV+.
About Author