In her documentary feature debut, Irish director Kathryn Ferguson pays tribute to an artist who changed her life.
'Nothing Compares' could have easily been a docuseries and gone into greater depth on the career of Sinead O' Connor, but it focuses mostly on the key years of 1987-1992 when O'Connor experienced an meteoric rise and fall.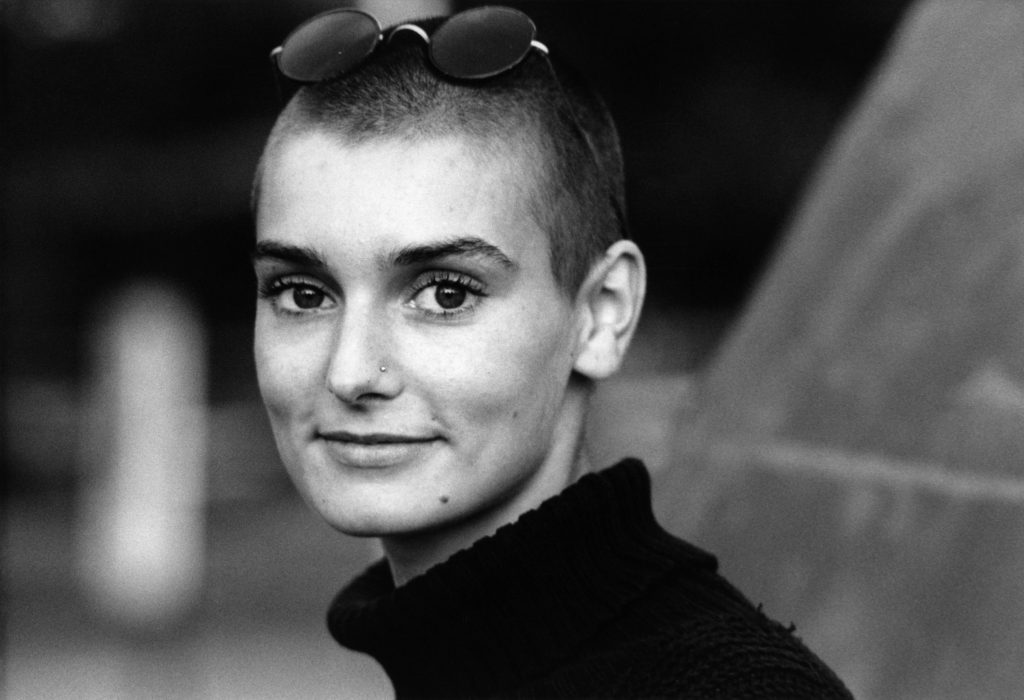 As O'Connor burst onto the international music scene in 1987 with her ferocious album "The Lion and the Cobra," it was clear that she was a force to be reckoned with. She had already recorded and scrapped the first attempt at making the record, starting over to get things right.
The songs on it were the culmination of young life already fraught with internal struggles, doubts, and demons. O'Connor turned it into a surprise hit, with multiple charting singles and a gold record in the United States (where the cover was altered to a softer image). It featured tracks like "Troy," the first (but far from last) song that she wrote about the death of her mother. "It's not a song, it's a fucking testament," we're told.
Shockingly, when she got pregnant before the record was released, her own label tried to get her to have an abortion. Ensign Records wanted a pop star and instead she completely shaved her head and rebelled against the entirety of the promotional machine.
One decision that Ferguson makes to tell the story that threw me for a loop was to avoid the use of "talking heads." There are some clips of old television interviews, of course, but all of the newer interviews are presented as audio-only and are typically juxtaposed over reenactment footage to various degrees of success. We hear from O'Connor herself along with first husband John Reynolds, avant-garde musician Peaches, Bikini Kill's Kathleen Hanna, Public Enemy's Chuck D,
It's hard to imagine now, but apparently as she turned in what would be her biggest album, 1989's "I Do Not Want What I Haven't Got," the record label dismissed it outright saying, "this is like reading somebody's diaries."
The confessional and political lyrics therein would resonate around the world, but none of them could top the well-chosen cover of Prince's "Nothing Compares 2 U" (originally performed by The Family on their 1985 album and recorded later by the purple one himself. ). Her version would become the biggest international hit song of 1990.
The more success that she achieved in the music industry, the more determined she became to speak truth to power. Former managers and publicists speak about the infamous 1992 "Saturday Night Live" appearance where she ripped a photo of Pope John Paul II at the end of her performance to protest against the sexual abuse of children. The film bookends itself with powerful footage from a Bob Dylan tribute concert at Madison Square Garden mere weeks later where the crowd boos her.
O'Connor never stopped performing, but her career never recovered from the controversies that peaked in the early 90s. 'Nothing Compares' unfortunately does not dive deeper into the rest of her career, but it remains a story that deserves to be told.
It's also worth noting that the song after which the documentary gets its name can not be found in the film itself. Likely because of a story O'Connor included in her 2021 memoir where she claims that Prince assaulted her, the Prince Estate would not approve the rights to include Sinead's recording in the film.
A scheduled Q&A after the premiere was cancelled in the wake of O'Connor's 17-year-old son's death by suicide and subsequently checking herself into a hospital to get help after posting alarming notes on social media.
'Nothing Compares' had its World Premiere at Sundance in the World Cinema Documentary Competition. It is currently seeking distribution.
The National Suicide Prevention Lifeline is a hotline for individuals in crisis or for those looking to help someone else. To speak with a certified listener, call 1-800-273-8255.
About Author