With his eighth feature film as a director, George Clooney has taken on J.R. Moehringer's acclaimed memoir of the same name.
Unfortunately, as with his last several films in the director's chair, 'The Tender Bar' is inherently quite watchable, but failed to connect with me on almost any genuine level.
For the film, J.R. is played by talented newcomer Daniel Ranieri as a young boy raised by his single mother (Lily Rabe) who really never gets to know his father, a disc jockey who exists in his life almost exclusively as a voice on the radio dial. They end up moving in with his grandparents (Sondra James, who gets almost no dialogue, and Christopher Lloyd, who does little else except for grunt and fart) on Long Island. J.R. falls under the spell of his uncle Charlie (Ben Affleck), a bartender with a passion for books who inspires him to become a writer.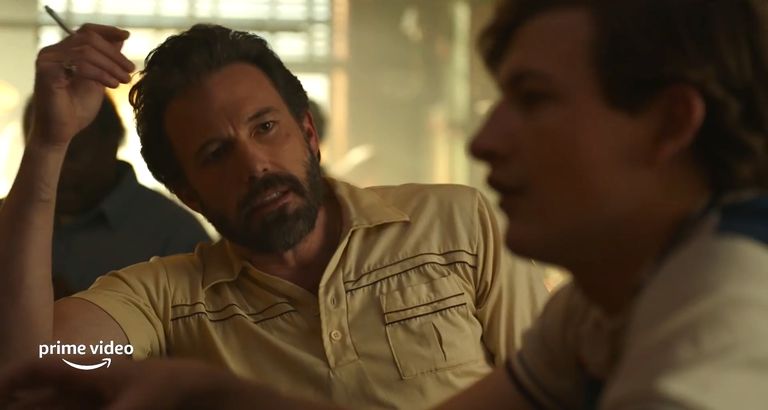 William Monahan (who won the WGA and Academy Award for his 2006 screenplay adaptation of 'The Departed') half heartedly takes on Moehringer's story and doesn't leave much for the actors to hang their hats on. The cast remains the reason why I would recommend this at all, because Affleck, Rabe, Ranieri and Tye Sheridan (who plays J.R. as he heads off to college) do everything they possibly can with the material and do deliver in several scenes.
Along with a prime soundtrack filled with 70s bangers, the film's highlight is relative newcomer Briana Middleton. The film comes bursting to life during the scenes where she appears as Sidney, a fellow student at Yale who J.R. is in love with. A particularly awkward post-coital breakfast conversation at her family's house is one of the best moments of the movie.
Affleck has so far only managed a Golden Globe nomination this awards season (which, after much controversy and a lack of televised awards show no longer holds much weight) and, by and large, you're not going to see this on too many best-of lists.
Clooney nails the nostalgic aspects and was lucky to land a solid cast, but it's hard to see why he saw this as a story he had to tell.
'The Tender Bar' is playing in select theaters now and begins streaming on Amazon Prime Video on Friday, January 7.
About Author