Progressive rocker JR Smith formed Adams Traktor as a vessel to explore and bend genres of modern music. That journey continues with the release of his new single "Bleed".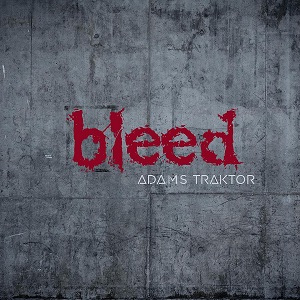 A stellar group of musicians assembled to perform on the track including Manny Elias, founding drummer for Tears for Fears. Special guest Fernando Saunders (Lou Reed, Slash) rounds out the rhythm section on bass while Olda Krejcoves is featured on lead guitar. The result is a hard-hitting rock song with a danceable groove. We can see this one translating well to a live setting.
"Bleed" is the existential rock song that circles around a story told by so many artists and musicians that have sought the magic of a muse to stimulate them, inspire them, love them, hate them and otherwise make them feel alive. The good, the bad and the lovely really. When writing this track I set out to create a song that had a heavy rock element with a bit of a dance in its step. A bit of an emotional rollercoaster meant to be played loud.

-JR Smith
"Bleed" was recorded at 2 Lions Studios and was produced by Gregory Darling. The track is set to be featured on the new album from Adams Traktor, Quench due in early 2022.
For more updates be sure to follow along on Facebook and Instagram.
About Author