New York City funk/soul/blues outfit Dakota Jones has come out of the gate strong with their debut album Black Light. According to lead singer Tristan Carter-Jones, the funky and soulful album touches on a wide range of emotions. 'There's joy and dancing…there's pain and longing, and there's the feeling of joy when you come out of that place.'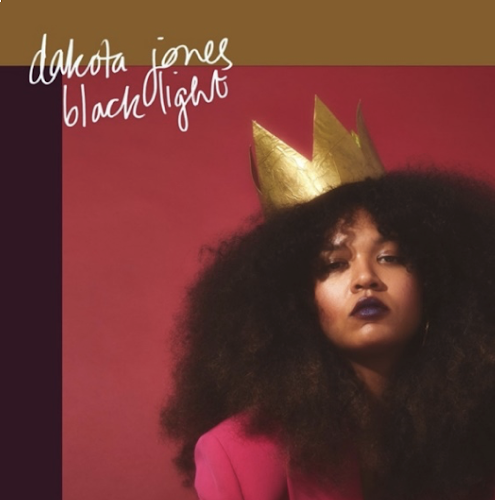 Dakota Jones is based out of Brooklyn, New York, and features Carter-Jones on vocals, Scott Kramp on bass, Steve Ross on drums, and Randy Jacobs on guitar. Jacobs is also known for his time with the group Was(Not Was) and has recorded with Seal, Bonnie Raitt, Elton John, and others.
Black Light was produced by Grammy-winner John Wooler who is known for his work with everyone from John Lee Hooker and John Hammond to Issac Hayes and Van Morrison. The album is available now on your favorite streaming platform.
Check out our interview below and for updates follow Dakota Jones on Twitter and/or Instagram.
Black Light Tracklist
I Did It To Myself
2. Blacklight
3. We Playin Bad Games
4. Whatcha Gonna Do About It
5. Medicine
6. Lord Please
7. Black Magic (That Power)
8. Like That
9. Down Slow
10. Noise
BONUS TRACK – California
For updates follow along on Twitter and/or Instagram.
Interview – Tristan Carter-Jones of Dakota Jones
Thank you for being a strong and outspoken voice, is there a message you're putting out there with your debut album, Black Light? 
Thank you for such a lovely compliment! Black Light really dives into a place of funk soul and everything that comes with it. There's joy and dancing, sleek guitar licks, and funky bass slaps. There's pain and longing, and there's the feeling of relief when you come out of that place and find your joy and purpose again. Black Light is my story. The pain of where I've been, and the joy of where I'm going, and I'm hoping that by being so honest with my story, I can forge some meaningful connections with our listeners. Black Light is a celebration of every side of life. There was such joy and love in the room while we were making this record, and I think you can feel it all when you listen.

What was it like working with Grammy-winning producer John Wooler? 
Working with John was an amazing experience. It was a truly collaborative process, and the first time that I really felt like a producer was digging for and pulling out the best of me. We're both people that really know what we want, and know exactly the sound that we're looking for, and I think that putting those two forces together created something very special, and very strong.

Give us some insight as to how the album came together, what can you tell us about your songwriting process? 
We started working on this album mid-pandemic, during a time when I personally felt totally uninspired and totally weighed down with everything that was going on. Our bassist Scott, on the other hand, was constantly creating, and eventually just being around that started to spark my mind again. We ended up creating a great number of songs during that time period, many of which are currently featured on the album.

My songwriting process can be a very fickle one, rather my muse is quite fickle. Inspiration strikes when it strikes, and if it's not there, I don't force it. I suppose that's really the best way for me to ensure that it's my true self coming through, making sure that nothing is forced. I never sit down with the intention of writing, I just get hit with something and follow it. Usually, the songs come to me in one whole piece, melody included. So I never spend more than 5-10 minutes writing a song. If I have to toil over the lyrics, it just doesn't feel genuine. 
Can you pick a favorite song off of Black Light? Which track do you think fans will connect with most? 
My favorite track on the album is a song called "We Playin Bad Games." I think it effortlessly captures the soul and sexiness of the record, and it came together so seamlessly. That's my favorite part of creating and collaborating – when it's all so effortless that you know you're purely being guided by the muse, by something bigger.
Where can people have an opportunity to see you perform live?
Our next show is on September 11 at City Winery in New York City, 7:30 pm! We also have a show on October 16 at The Bowery Electric. You can also follow us on Instagram @dakotajonesband to keep up to date with all of our upcoming performances! 
About Author