New York Blues Hall of Famer Billie Williams has been singing with bands entertaining audiences since she was just 16 years old.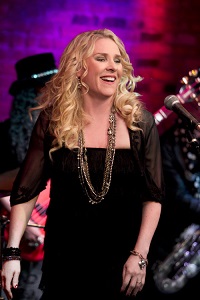 According to a recent press release she's back with a new single that 'channels raw emotions of love and tells of feelings about a suitor's subtle yet persistent attempts to woo her'.
'Thief In The Night' is packed with searing lead guitar, dirty organ fills with a dynamic rhythm section that evokes classic rock vibes with a modern sensibility. It's really quite refreshing to hear new blues music being created as a counterbalance to today's pop music (lack of) variety.
Williams', a native of Boston, MA, performance with an earlier project was described by the Boston Globe as 'riveting, she sang of joy and heartache with conviction'.
Check out Billie's new single 'Thief In The Night' and be sure to follow along on Twitter and Instagram for updates.
Song Credits:
Lead Vocals: Billie Williams
Backing Vocals: Kismet Lyles, Cindy Mizelle
Rhythm Guitars: Tomas Doncker, Danny Blume
Lead Guitar: Stew Cutler
Keyboards: Jeremy Mage
Bass: Double Z
Drums & Percussion: Tony Allen
Produced: Tomas Doncker
Mastered: Joe Lambert Mastering
Photography: Johnny Rodriguez
Cover design: Magician Media
About Author