Movie theaters around the country are operating at lower capacities and many have remained closed entirely due to COVID-19.
This has helped prompt Sony Pictures Classics to experiment with Premium Video On Demand for the first time with their highly acclaimed new drama, "The Father." It's the debut feature from Florian Zeller and is adapted from his own 2012 play "Le Père."
Anthony Hopkins stars as an elderly man with dementia who is struggling to make sense of his surroundings. His daughter Anne (Olivia Colman, "The Crown") is trying to figure out how to balance her personal life while making sure her father is properly cared for.
As his memory ebbs and flows, he forgets faces, places, and experiences. After angrily accusing a caretaker of stealing his watch (when in actuality, he has just forgotten where he left it), Anne must either try to care for him herself or find a new home nurse.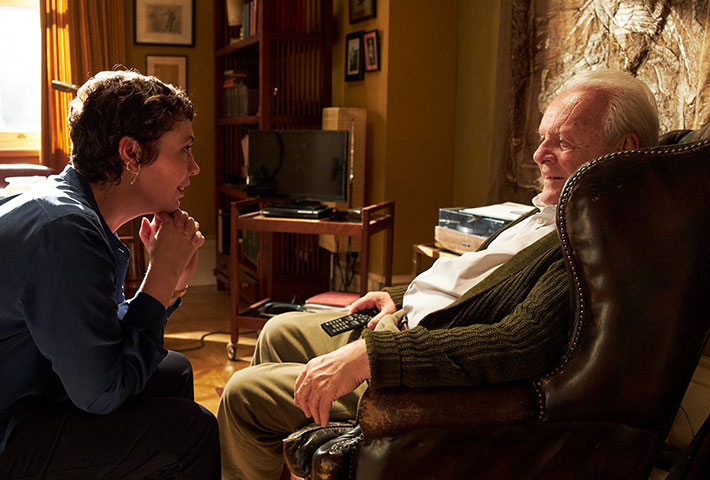 The screenplay, co-written by Zeller and Christopher Hampton, does an expert job of capturing his frustration and confusion while illustrating the grief and exasperation of child who finds herself having to parent her own parent.
Outstandingly sharp set design and clever use of actors swapping roles help to put the viewer directly in the mindset of a person who is struggling to thread the needle of their own memories. Faces, once familiar, become uncertain. Hallways and doors no longer lead to where you expect them. It's a disorienting and highly efficient way to force a different perspective, creating empathy and genuine sadness for the consistent losses he is experiencing.
Nominated for six Academy Awards, including Best Picture, Best Actor, Best Supporting Actress, and Best Adapted Screenplay, "The Father" premieres today on PVOD. This means it is available to rent from all digital providers for $19.99 while continuing to play in select theaters across the country.
About Author